Stay Connected With The Cardo Systems Scala Rider G9x
Chaparral Motorsports
|
January 30, 2014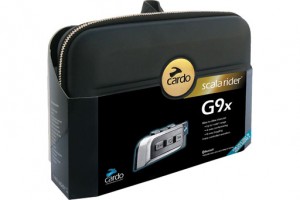 When you're on the open road, communicating with fellow riders can be incredibly important, especially when you're traveling long distances at high speeds. However, it's certainly not practical or safe to be using a cellphone while on a motorcycle, which is where rider communication systems come into play.

One of the newest products to come out is from Cardo Systems, the manufacturer of the renowned Scala Rider line of Bluetooth communication systems. Unveiled at the EICMA Show in Milan earlier this fall, this communications system is poised to offer state-of-the-art technology to riders who want to stay connected as they go.

Communicate With Ease
[mageProductLink sku="321-71-9064" title=""]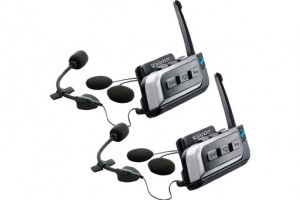 [/mageProductLink]The [mageProductLink sku="321-71-9064" title="Cardo Systems Scala Rider G9x Powerset Communication System"]Cardo Systems Scala Rider G9x Powerset Communication System[/mageProductLink] comes with two complete pre-paired Bluetooth headsets. This New features for this device include dual mobile phone connections as well as simultaneous mobile phone and GPS connectivity. Additionally, it offers an updated Music Sharing™ technology and real-time iPhone battery information, which allows users to take advantage of smartphones without taking their focus off the road. Also included in the G9x is on-the-go battery charging, replaceable speakers and a hybrid microphone.

The headset boasts a range of up to almost one mile, ensuring that even riders who get separated on the open road will be able to communicate and stay on top of developments. Up to four riders can conference via the intercom, although the system permits users to toggle between eight other people.

Social Network Meets Motorcycle Club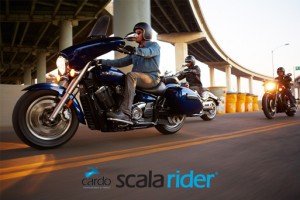 While Cardo Systems is only introducing four new items this year, including the Cardo SHO-1 which is designed to work with a number of Shoei Bluetooth enabled helmets, the manufacturer is focused on delivering an enhanced social experience. Cardo Systems Scala Rider G9x has been developed hand in hand with their own social network, Cardo Community, for easy social networking with other Scala Rider users. You can get create a buddy rider list, join tours and create local riding communities. Additionally the company created a free Android app to quickly change your device's setting while on the go.