Stay Warm With The Venture Battery Powered Heated Vest
Chaparral Motorsports
|
January 6, 2014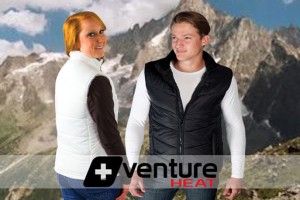 When the temperature drops, it can make staying warm on a motorcycle quite difficult. The simple solution may be to just pile on additional layers, but as many riders have learned, that is not always the smartest option. After all, you need to be able to have mobility while on the back of a bike, and often times there is not enough storage to keep extra jackets tucked away.

That's where products like the [mageProductLink sku="049-472-4018-s" title="Venture Battery Powered Heated Vest"]Venture Battery Powered Heated Vest[/mageProductLink] can be a smart investment for all riders. This piece of motorcycle gear is good for all types of bike owners, regardless of whether you're spending the bulk of your time crisscrossing through busy roads on a street bike or zipping through a brisk environment during a motocross adventure.

Stay Warm, No Matter What
[caption id="attachment_30130" align="alignright" width="300"][mageProductLink sku="049-472-4119" title=""]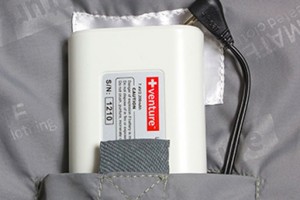 [/mageProductLink] Stay warm this winter aided by this 7.4V Lithium-Ion battery powering the Venture Heated Vest.[/caption]

Of course, the major advantage of the heated vest from Venture is the fact that it provides heat for riders in all types of conditions. It is designed to act as a mid-layer for the winter season, fitting snugly above a base layer and under a jacket or jersey.

There are three separate temperature settings, allowing you to choose whatever style best fits your location, weather and personal preference. Heat is distributed through XTC panels, which are located throughout the vest. Two of the heaters are situated on the front, while another larger one is set on the back. All of these materials are designed to be thin and flexible, so even though the technology is operating smoothly, you'll still be able to retain your full range of motion.

The battery-powered vest will require some effort on your behalf, as you'll have to charge the device to ensure your warmth throughout the ride. With a full charge, you'll receive more than five hours of use, which is typically long enough for anyone from a street bike rider to motocross racer. The rechargeable lithium-ion battery can easily be stored in a convenient, secure inside pocket.

More Than Just Technology
[caption id="attachment_30127" align="alignright" width="300"][mageProductLink sku="049-472-4017-s" title=""]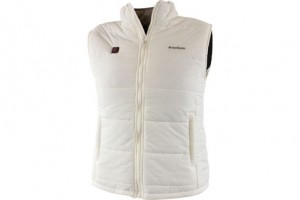 [/mageProductLink] Venture Battery Powered Women's Heated Vest[/caption]

While the heating power of this vest may be the main attraction, it comes equipped with many other features that enable the wearer to stay warm. It is made from wind-blocking nylon material, which reduces the chill that riders may otherwise feel as the weather gets colder. A quilted pattern also maximizes the warmth and traps body heat, and the insulation helps to maintain the ideal temperature. This heated jacket comes in color, black, while the specially tailored [mageProductLink sku="049-472-4017-s" title="Venture Battery Powered Women's Heated Vest"]women's heated vest[/mageProductLink] comes in white.

The style of the vest itself is also ideal. It is thick enough to offer extra protection while also being thin enough to fit underneath other apparel. Whether you pair it with a bulkier motorcycle jacket or a thin motocross jersey, you'll be able to stay warm, access all controls on a bike and retain your mobility without a problem.

Expand With
Accessories
One of the best things about the Venture Battery Powered Heated Vest is that it can be effortlessly paired with motorcycle accessories that are designed to provide the same appearance and warmth. Gloves and jackets are just the tip of the iceberg when it comes to Venture's offerings, as the brand also produces a full line of heated motorcycle clothing, including pant liners, shoe insoles and more. This wide array of items lets riders pick and choose what they need to stay warm, all the while maintaining a cohesive appearance.

The Venture Battery Powered Heated Vest is a great option for any kind of rider during the winter months. When you need to stay warm but don't want to sacrifice other qualities, this vest could be the perfect solution.