Joe Rocket UFO 2.0 Vented Textile Jacket Blends Comfort, Safety
Chaparral Motorsports
|
January 6, 2014
With winter in full swing, the importance of motorcycle jackets is readily apparent. This accessory can act as an integral part of the safety and comfort of any rider, especially those who are zipping around on street bikes in all kinds of weather. As such, finding just the right product becomes extremely important.

Why Joe Rocket?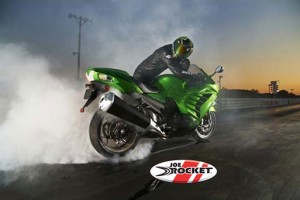 One option that riders will want to consider is the [mageProductLink sku="3604.0704" title="Joe Rocket UFO 2.0 Vented Textile Jacket"]Joe Rocket UFO 2.0 Vented Textile Jacket[/mageProductLink]. When you're on a budget and want to find high-quality motorcycle apparel without sacrificing any element of your wish list, this Joe Rocket item is an excellent choice.

Joe Rocket is known as a brand that gives the people what they want. With relatively low prices and high-performing products, the brand knows how to balance the qualities motorcyclists are looking for. The UFO 2.0 is no exception, and it provides an intriguing option for those shopping around for their next purchase.

About The UFO 2.0
[mageProductLink sku="3604.0704" title=""]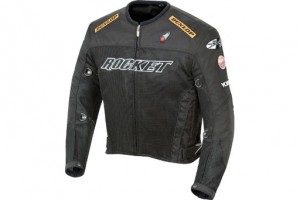 [/mageProductLink]Constructed from a free-air polyester and mesh shell with RockTex reinforcements, the Joe Rocket UFO 2.0 Vented Textile Jacket is at the top of its class when it comes to comfort. Small details like elastic sleeve adjusters, an adjustable waistband and a zipper attachment for matching pants also ensure that a rider stays confident and focused.

Riders will appreciate the fact that the UFO 2.0 can be used in any type of weather. Superb ventilation allows for individuals to stay cool even in the face of soaring temperatures, while the removable liner can act as an additional layer of padding when things get cold. That waterproof liner is also ideal for surprise rainstorms and inclement weather, as it can keep you dry and comfortable enough to remain focused on the road ahead.

You can choose from the all-black jacket or one of three color combinations: red, white and black; blue, white and black; or gray, white and black. It also comes in a wide range of sizes, varying from small to 5XL, allowing it to work for riders of any size.

Prioritize Protection
[mageProductLink sku="225-659-1003" title=""]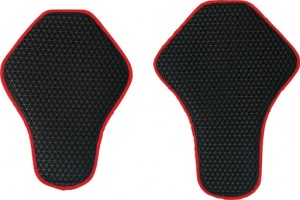 [/mageProductLink]Of course, protection is of paramount importance. Reflective stripes make sure a wearer is seen in all circumstances, while a removable dual-density spine pad adds an extra layer to this area of the body. That pad can also be upgraded with an [mageProductLink sku="225-659-1003" title="Joe Rocket Spine Pad"]optional C.E. rated spine protector[/mageProductLink], as there is a pocket that will fit this gear and increase the shields around a rider. C.E. rated protectors have also been installed in the shoulders and elbows of the jacket, preventing harm from coming to these joints in the event of an accident.