Operation Wheel Spin: CHP Breaks Up Motorcycle Theft Ring
Chaparral Motorsports
|
January 2, 2014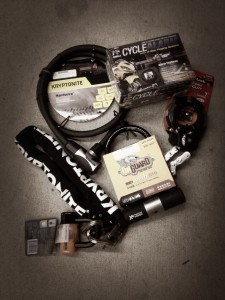 After a two-year investigation, the California Highway Patrol interrupted three major motorcycle theft rings in Los Angeles County resulting in 51 arrests and recovering nearly $850,000 in stolen motorcycles and motorcycle parts.

The most popular stolen motorcycles were Suzuki and Yamaha sport bikes. In many instances the thieves would just lift the bikes into the back of pickup trucks and drive away. Dubbed Operations Wheel Spin, according to lead investigator, Lt. Charlie Sampson, the thieves focused on stealing sport bikes, not because of their engines or drivetrain components, but for their plastic body parts. The motorcycle engine, transmission, and frame have serial numbers stamped into them that are easily traceable. Therefore the plastic motorcycle body parts which don't have serial numbers are easier to sell.

Before the internet, thieves had to work through their underground network of chop shops and fences to offload their ill-gotten goods. These days however, theft rings utilize the Internet as a tool by posting the stolen motorcycle parts on sites like eBay, Craigslist, and Facebook. Through their investigation offices discovered the thieves typically posted the plastic components and body parts for sale on social media sites and often sold the metal pieces to scrap yards.

According to CHP officials, the theft rings spread beyond LA County which has led to investigations in San Diego County and Las Vegas, where some of the bikes were shipped and sold.

Aside from the 51 arrests, officers recovered 110 stolen motorcycles and 29 different motorcycle parts. To help protect your motorcycle its best to lock up your bike with a heavy motorcycle chain lock, or a U lock type setup attached to an immobile object, park your motorcycle in a secure garage, install a deterrent like a motorcycle alarm, or equip your bike with LoJack or some other GPS tracking system.