Get On Board With The GMAX GM46X-1 Shredder Helmet
Chaparral Motorsports
|
December 23, 2013
As one of the fastest-growing helmet manufacturers in the world of motocross, GMAX knows what it takes to create strong protective gear. Its knowledge is on full display with models like the [mageProductLink sku="131-72-6631-xs" title="GMAX GM46X-1 Shredder Helmet"]GMAX GM46X-1 Shredder Helmet[/mageProductLink].

One of the highlights of GMAX helmets is their superior fit. There are seven adult sizes available, as well as three [mageProductLink sku="131-72-6631-ys" title="GMAX GM46X-1 Shredder Youth Helmet"]youth sizes[/mageProductLink]; and all come with a variety of features such as removable and washable cheek pads and comfort liners. The chin strap has also been designed to strike a balance between safety and comfort. It is padded and comes with a retention snap to secure the excess strap, ensuring that every rider can customize the gear to fit their face.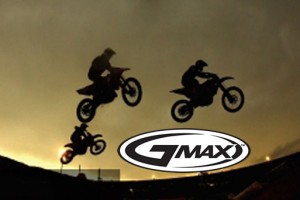 Comfort is key for the GM46X-1 helmet. With 17 comfort liner vents included around the accessory, as well as specially designed shaped ear pockets, riders will find that they are cool and comfortable at all times. Some of the vents include the high-flow mouth vent, which boasts a washable filter.

Despite all of these features, the helmet is kept at a low weight: The lightweight adult large size is only 2.9 pounds. Its aerodynamic shape leaves plenty of room for motocross goggles. The line of vision is quite impressive thanks to this space, and even comes equipped with a fully adjustable vented visor. Currently there is even an option to purchase a [mageProductLink sku="pk-13-gmaxshredder" title="GMAX GM46X-1 Shredder Helmet Pair Pack"]package deal[/mageProductLink] consisting of a pair of these helmets with a pair of goggles, perfect for those needing to comply with California's new side-by-side helmet laws.

The GMAX GM46X-1 Shredder Helmet is available in a variety of colors, making it a great option for riders with any type of distinct style. Hues range from black, red, yellow and green to pink, purple and royal blue, all of which are accented with white stripes and special designs. This lets any rider match their new dirt bike helmet to their existing dirt bike gear and look as professional as possible, regardless of their experience level.