Stay Warm With The Firstgear Thermo One-Piece Suit
Chaparral Motorsports
|
December 18, 2013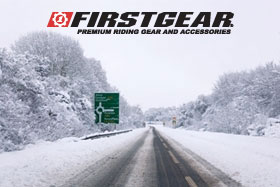 Now that winter has arrived, riders who want to enjoy their street bikes have to go the extra mile to ensure they are comfortable and protected while on a machine. That includes preparing for the elements, which can range from crisp, cold weather to heavy snow or rain in the span of a few short hours. You need to be ready for all conditions, and products like the [mageProductLink sku="350-5423" title=""]Firstgear Thermo One-Piece Suit[/mageProductLink].

Made from 210 denier Hypertex fabric, the suit is incredible durable, as well as completely waterproof. The rugged exterior keeps all elements at bay, and when the weather gets really rough there are backups that can help. On the inside, you'll find polyester insulation, which is incredibly warm. That lining lets anyone stay comfortable no matter what the temperature may be.

[mageProductLink sku="350-5423" title=""]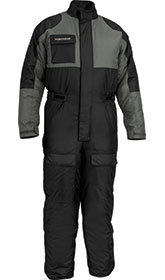 [/mageProductLink]The Firstgear suit comes equipped with an adjustable waist so you can alter it to fit your body type. Elastic ankle closures secure the bottom of the suit in place and can easily clasp it over or under street bike boots. Zippers have been sewn into the legs so you can quickly unzip and step out of the gear, even with boots on.

Full storm-flap closures are present on zippers, pockets and cuffs to keep objects in and everything else out. The cargo storage pockets offer ample space for keeping possessions. There is one compartment located on the right side of the chest covering, while two more sit just above each knee. A two-tone color scheme in gray and black allows you to look sleek and match any bike graphics or standard motorcycle apparel.

The suit can be a bit bulky, but you'll want that kind of protection when you're facing cold temperatures and potentially rough elements. It's durability, combined with a one-year limited warranty from the manufacturer, makes it a smart investment for when you're ready to tackle winter riding.