Buyer's Guide: Motorcycle GPS
Chaparral Motorsports
|
November 19, 2013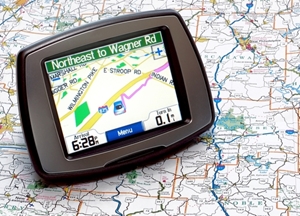 Getting lost on the back of your motorcycle may sound like a great idea, but in theory it is likely to provide more headaches than fond memories. That's why so many riders make it a point to purchase a motorcycle GPS that can offer directions during long cruising excursions or adventurous tours. However, the vast majority of these devices are not designed to work with motorcycles, which makes finding the right type an important and often frustrating process.

There are a few basic things you should know about buying a motorcycle GPS, and having a firm grasp on this knowledge can save motorcyclists time, money and aggravation in the long run.

Finding A GPS
Motorcyclists should be looking for GPS devices that offer certain qualities to go along with consistent, accurate service. There are several characteristics and/or features that are a little more important to motorcycle riders compared to automobile drivers when searching for a GPS unit. Construction and durability are two of the more important characteristics that come to mind while features like a glove friendly/sunlight readable touch screen, Bluetooth/headset connectivity, and the ability to track and share your routes with friends are top priorities to motorcyclists.

[caption id="attachment_29470" align="alignright" width="241"] Garmin Zumo Motorcycle GPS[/caption]

Perform a simple internet search for motorcycle GPS and you'll quickly notice that Garmin's Zumo line of navigation devises are not only at the top of the list but also often receive some of the highest reviews. For nearly 35 years Garmin has been designing and refining its consumer GPS devices; and through those years of experience the company has created the Zumo line of GPS units which are specifically geared towards motorcyclists to satisfy their needs and requirements.

For one, as mentioned above, a motorcycle oriented GPS should be rugged. After all, it's likely going to be exposed to inclement weather and the elements throughout its use, so it should have a waterproof exterior with excellent visibility or even a contrast screen for the best viewing. Garmin's Zumo line is not only waterproof but protected against water immersion for 30 minutes at a depth of one meter. With the GPS mounted on the bike and located so close to the gas tank fuel filler opening on most motorcycles, Garmin has also ensured its Zumo units are resistant to fuel vapors and sprays.

Lighting can play an integral role in your ability to adequately see what lies ahead via a GPS. Excessively bright light can wash out a screen and make it impossible to read. Low light or no light situations can be just as aggravating if a GPS screen isn't properly designed. Amongst Garmin's [mageProductLink sku="391-0010" title=""]Zumo 350LM[/mageProductLink], [mageProductLink sku="391-0011" title=""]Zumo 660LM[/mageProductLink], and [mageProductLink sku="391-0012" title=""]Zumo 665LM GPS[/mageProductLink] units the 4.3" glove friendly touch screen display has been designed to be just as easily viewable at high noon as they are in complete darkness.

Bluetooth integration is a highly important feature for a GPS unit to have; it allows the device to broadcast instructions directly to a stereo or headset communication device so the rider can focus on the road ahead. Usability and functionality can be further enhanced with a unit that is outfitted with two-way Bluetooth technology that will interconnect between a Bluetooth enabled cell phone thus allowing riders to make and receive hands free calls as well as hear GPS instructions.

[caption id="attachment_30162" align="alignleft" width="300"][mageProductLink sku="391-0012" title=""]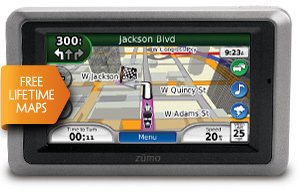 [/mageProductLink] Garmin Zumo 665LM[/caption]

Obviously all GPS units will give you some direction as to where you're going or want to go, but that ability is often limited to the devices pre-loaded or upgradeable maps. The Zumo line comes pre-loaded with City Navigator Nt for North America and can be regularly kept up to date with its free Lifetime Maps feature which will deliver the most recent information regarding businesses and points of interest. With option like most direct, fastest route, and route avoidance for things like tolls or interstates, users can choose which best serves their needs. Riders can key in multiple points or stops and with the Auto Sort feature Zumo will create the most direct route to reduce extra mileage or excessive backtracking.

With Garmin's BaseCamp users can search for and save way points, hotels stops, fuel stops, landmarks, and food stops to create customized pre-planned tips on their home computer, which can then be up-loaded to the GPS device. Outfitted with a MicroSD expansion slot users can add MP3 files, increase the map storage, or share their pre-planned route details with other Zumo users via a MicroSD card (purchased separately). The Track Draw feature lets users highlight your planned route and view elevation changes to determine the difficulty of your ride.

Riders will appreciate Zumo's built-in trip computer, digital fuel gauge with the ability to track how many miles before the next gas stop, and speed limit indicator, which alerts riders when to let off the throttle when encountering a change in speed limit. Motorcyclists will also benefit from the ability to keep tabs on important details such as tire mileage, chain cleanings, and oil changes via the Service History Log. Easily get back to where you started with the TrackBack feature which will direct you back to where you started along the same route. The Lane Assist and Junction views alerts riders as to which is the best lane to be in for upcoming turns or exits as well as upcoming junctions with realistic road signs to easily navigate intersections and eliminate the stress of cutting across traffic or missing a turn. The one feature motorcycle riders will get the most use and appreciation from is Zumo's Curvy Road option. Pretty self-explanatory, Curvy Road will direct riders to the most exciting twisties in the surrounding area where miles of smiles can be achieved knee-dragging from turn to turn.

[caption id="attachment_30159" align="alignright" width="300"][mageProductLink sku="391-0012" title=""]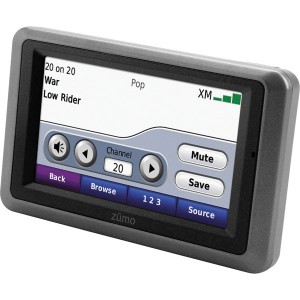 [/mageProductLink] Garmin Zumo 665LM rocking out with Sirius XM Satellite Radio[/caption]

For those that want the utmost in navigation, entertainment, and up-to-date trip information, Garmin's Zumo 665LM includes a GXM 40XM receiver antenna. With the subscription requirement fulfilled users have access to 140 channels of Sirius XM Satellite Radio, detailed traffic conditions, alerts, road closures, and road construction notices through NavTraffic, as well as current and upcoming weather conditions via NavWeather.

Another element you need to look at is how the GPS can be mounted. For the most part, these devices are placed on the brake or clutch, so your final choice should have the parts necessary to work in these locations. Garmin includes a motorcycle mount with its Zumo units and created the interface to be easy to navigate and operate with the clutch hand allowing riders to keep the right hand on the throttle.

Choose The Right A
ccessories
[caption id="attachment_29471" align="alignright" width="300"][mageProductLink sku="038-3301-1795" title=""]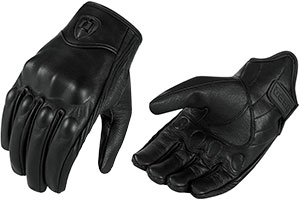 [/mageProductLink] Icon Pursuit Touchscreen Leather Gloves[/caption]

Of course, simply purchasing a motorcycle GPS is often just the tip of the iceberg. There are related accessories that can improve the function of these devices while also extending their lives. For example, you may need an antenna that improves the satellite reception of a system, ensuring that you can access directions even when venturing to locations that are off the beaten path. Special cases can be used to safely store the devices in your bike's storage compartments, and you could even invest in touchscreen gloves that make it easy to deal with the GPS as you ride.

OEM Parts
Another option for riders is purchasing OEM parts that will work with a specific bike. You can often find entire GPS systems, or at least gear such as antennas or receivers, that are designed to function seamlessly with a motorcycle. Many of these accessories can be found at online superstore for affordable prices, which can make the search much easier.