What A Concept! Suzuki's Tokyo Motor Show Sneak Peek
Chaparral Motorsports
|
November 13, 2013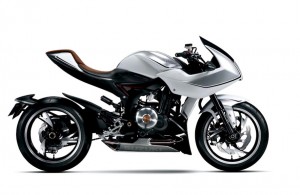 Seen here are two concept bikes Suzuki Motorcycles will be showing off at the Tokyo Motor Show next week, November 22- December 1st. Concept vehicles are always fun to check out because while they may be on the far edge of current reality or functionality, they allow designers, engineers, and the general public to dream, desire, and think "what if?" On many occasions manufacturers use concept vehicles to give us a glimpse into a few details and technological features that we might see on their production models in the near future.
First up we have the smooth as silk looking, turbo-charged Recursion. While the bike may be sitting in the middle class of the engine displacement field with its 588cm liquid-cooled, parallel twin engine, it's a bit above class when it comes to power output making a claimed 100 hp at 8,000 rpm and a peak torque of 74 pound-feet at 4,500 rpm with the help of an intercooler turbo. Other key elements that benefit the power scale is the light-weight, cast chassis, monocoque rear subframe, single-sided swingarm, and single-sided front brake setup. The LCD dash and touchpads instead of switches on the handlebars are a nice touch (pun).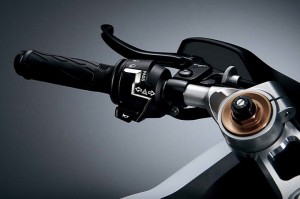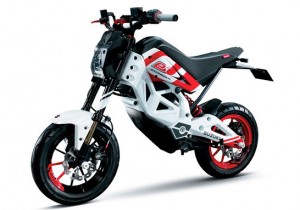 Light, nimble, compact, and electric succinctly describe Suzuki's other concept motorcycle that's to debut. Dubbed the Extrigger, Suzuki dipped into its electric scooter line to outfit the Mighty Mouse moto with the e-Let electric drivetrain. Outfitted with an aluminum trellised frame, inverted frontend, wave-cut rotors, and weighing in at a mere 137 pounds, it's evident the Extrigger was built with nothing but two-wheeled fun and mayhem in mind. Taking note of Suzuki's mini moto concept and with the recent introduction and clamoring over the Honda Grom there's a big swing to get riders young and old, new and experienced in the saddle and enjoying two-wheels.