The Dirt Bike Guy: 2012 Kawasaki Stockman 250
Chaparral Motorsports
|
November 7, 2013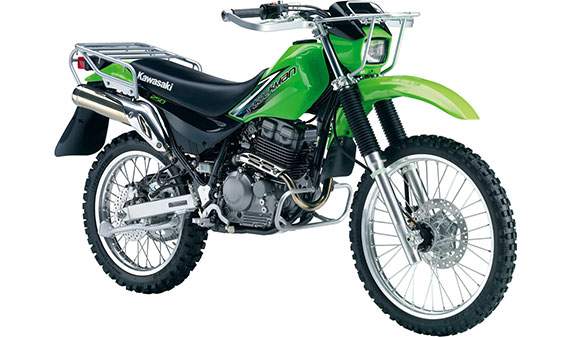 2012 Kawasaki Stockman 250: Power And Versatility
Kawasaki dirt bikes have built up a reputation for being among the best machines on the market. It's hard to go wrong with a Kawasaki motorcycle when you want to hit the motocross trails, but that can make the process of selecting which dirt bike to invest in a complicated one. While it may be difficult to find here in the United States since it was never imported here, the 2012 Kawasaki Stockman 250 is a machine that should definitely be considered by any rider, especially thanks to its versatility and power.

Power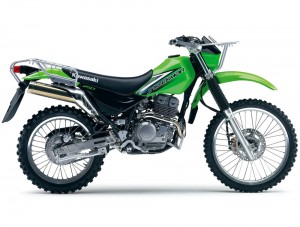 One of the calling cards of the Stockman 250 is its air-cooled, four-stroke, single-cylinder engine. Riders can benefit from a displacement of 249cc and more than 20 horsepower at 8,000 rpm. You also have about 15.2 foot-pounds of torque at a relatively low 6,000 rpm - all of which results in a powerful machine that's capable of battling through motocross competitors or over rough terrain and certainly stands apart from its peers.

You can take full advantage of the smooth engine with the six-speed transmission to navigate across different types of land. The Kawasaki Automatic Compression Release is included to enable easy cranking, and no matter how hard you push the dirt bike, the noise is kept relatively low with the help of a stainless steel exhaust system. This high-quality material also leads to an extended life and lower maintenance - things that will definitely help reduce costs and effort over the long run.

Versatility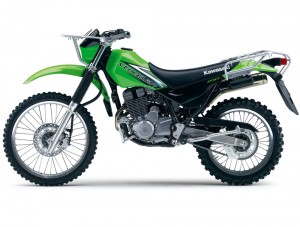 This utility dirt bike was designed for Australia, and the adventurous nature of the Outback definitely shines through in the chassis. Made of high-tensile steel, the semi-double cradle frame is plenty strong enough without weighing you down. You'll find steel and aluminum guards in key places to protect the inner workings of the machine, as well as the rider, from debris you may run into during your experiences.

The durability of the bike also contributes to a few special features that can help you out on the trails. A front rack is ideal for lighter loads and has a retaining clip to help secure your possessions, while the sturdier rear rack can hold up to almost 50 pounds of cargo. That's especially impressive for a bike with a dry weight that tops out at just over 266 pounds.

A lighter weight on this Kawasaki Stockman model means that it's tremendously easy to handle and maneuver in a variety of situations. Much of this is due to the large amount of power generated for a 250 bike, which helps you to keep balanced in any scenario.

2012 Kawasaki Stockman 250 Image Gallery
(Click for full size images)