The Dirt Bike Guy: 2014 Honda CRF125F Big Wheel
Chaparral Motorsports
|
November 1, 2013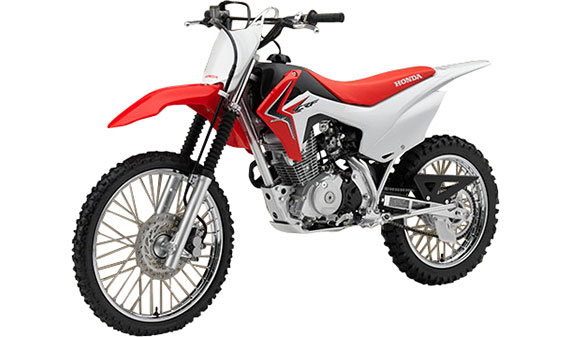 2014 Honda CRF125F Big Wheel: Ready To Play
Not every bike needs to be a monster on the trails. There are some models that focus on agility instead of power, and these motorcycles tend to be among the most fun to ride. That seems to be what Honda was thinking when it created the 2014 Honda CRF125FB Big Wheel, which has been remodeled to cater to more selective riders.

Engine And Chassis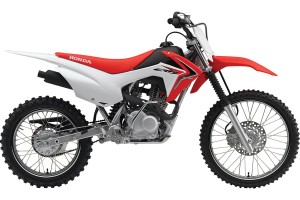 Although the engine of the CRF125F may not be anything to write home about, it's definitely capable of powering your adventures on the trails. The air-cooled, single-cylinder, four-stroke motor has a displacement of 125cc and employs a four-speed transmission to control the output. Riders of any age or skill level will find they can use the machine's wide powerband to their advantage, getting the most out of the dirt bike in any situation.

Another hallmark of the Big Wheel is its rugged body. Plastic fenders and a plastic tank have been designed to take a beating, and the minor obstacles that riders often encounter as they learn to handle a bike are more likely to bounce right off the hard exterior than cause any significant damage. A steel frame also helps, as it is capable of withstanding the pressure of off-roading with ease - all while keeping the weight to 194 pounds.

Big Wheel Vs CRF125F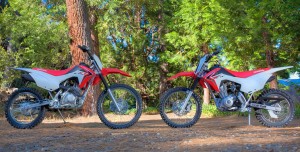 The Big Wheel takes it name from the off-road tires, which are 19 inches in the front and 17 inches in the rear. This version of the bike also has a seat height of 30.9 inches, which is 2 inches higher than its standard counterpart, the 2014 Honda CRF125F. Although the Big Wheel is not as compact as the other, this small change makes it ideal for riders who need more room to stretch out while on a dirt bike. Perfect for teens or smaller adults, it could be a great bike for those who are getting started in the world of motocross later in life.

Safety is taken care of with a stronger front disc brake and sturdy suspension. Riders will feel secure and can quickly adjust to the agility of the Big Wheel with the help of these improved features.

Final Thoughts - Reliability Is Key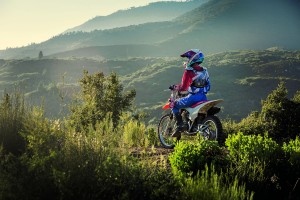 Like many other Honda motorcycles, the 2014 CRF125F Big Wheel counts reliability among its top characteristics. With a tough exterior, simple maintenance and plenty of little details that enhance the riding experience, the Big Wheel is a dirt bike that many off-road fans will want to take a look at.

2014 Honda CRF125FB Big Wheel Image Gallery
(Click for full size images)