Motorsports Racer Ben Spies Retires
Chaparral Motorsports
|
October 29, 2013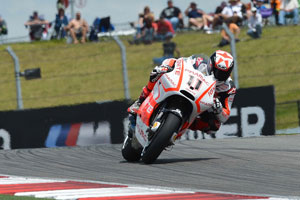 Anyone who has paid attention to the Superbike or MotoGP series over the past decade has undoubtedly heard of Ben Spies. The sportbike rider made a name for himself as one of the most competitive racers in the world, but he has been sidelined for months due to a shoulder injury. Because of his frequent bouts with injuries as well as lingering health issues, Spies has decided to retire from racing at age 29.

Spies has been forced to deal with multiple injuries throughout his career, and he believes he has reached a point where he cannot race at the high level he was accustomed to, Cycle World reported.

"I want to thank everyone from racing organizations, factories, teams and all my fans for helping me and supporting me throughout my career," said Ben Spies, as quoted by Motorcycle.com. "I never dreamed that I would reach the level of success that I have over the past 20 years of racing, but the time has come to stop, and I do so with great sadness."

Spies leave the motorsports world with one MotoGP victory, 14 World Superbike wins and 29 overall wins in AMA Superbike. He also won the 2009 World Superbike championship, the 2007 AMA Superstock title, the 2003 AMA Formula Xtreme championship and three consecutive AMA Superbike crowns from 2006 to 2008.