The Dirt Bike Guy: 2014 Yamaha TW200
Chaparral Motorsports
|
October 25, 2013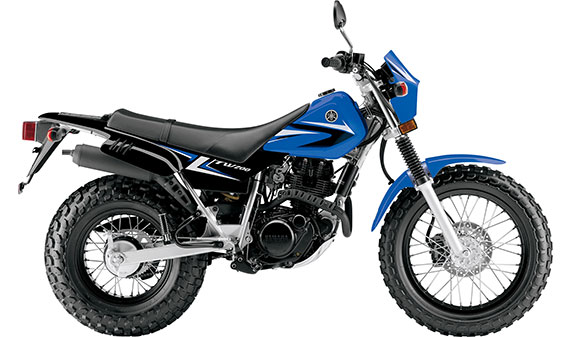 2014 Yamaha TW200: Leaves Room For Growth
Sometimes, the biggest benefit of a dual-purpose motorcycle is that you have the freedom to learn how to ride in all conditions. Whether you want to spend the bulk of your time learning the ropes of motocross, traveling the trails through the wilderness or navigating the streets of your hometown, the TW200 provides you with just what you need.

Engine - Heart Of A Dirt Bike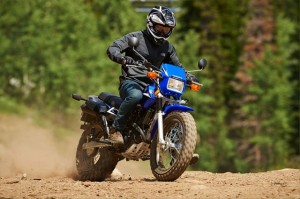 The 2014 Yamaha TW200 isn't going to fool anyone into thinking it's a powerful motocross bike, but the air-cooled, four-stroke engine is adequate enough to get the job done. It only has a displacement of 196 cc, so you'll need to use the manual five-speed transmission to control the output when you're trying to push the machine to the limits. If you're interested in sticking to low- and mid-range power, however, the motor may be ideal.

Fortunately, this lightweight bike doesn't need a bulky engine to propel it forward. At 278 pounds, it's an exceedingly agile machine, and much of the frame has been compacted to make handling easy. This small design still leaves room for a wide front fender, which is great for keeping dirt and other debris from interrupting the operations of the bike or getting in a rider's face.

Utility Of A Street Bike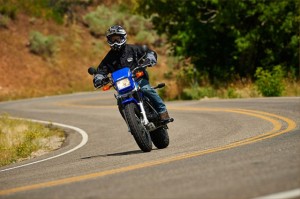 Not only is it light, but the TW200 has also been ergonomically designed to offer great positioning for riders. The low seat is just 31.1 inches off the ground, but owners have plenty of room due to an expertly angled handlebar and frame-mounted footpegs. The seat has also been finished in a motocross style, leaving riders with the freedom they need to maneuver the bike without sacrificing security.

Another benefit of the Yamaha TW200 is the dual-sport motorcycle tires. They are a bit larger than some would expect, providing more traction and comfort than many similar dual-sport bikes. It also comes equipped with all of the gear you need to make the dirt bike street legal. You'll be able to transfer from a remote environment to a paved surface in no time.

Final Thoughts - Great Dual-Sport Option
Ultimately, the 2014 Yamaha TW200 is a great machine for beginners or casual riders who want to have a great experience without breaking the bank. With little required maintenance, a long life expectancy, adequate power and superior comfort, this dual-sport motorcycle is a solid option for traversing all types of terrain.

2014 Yamaha TW200 Image Gallery
(Click for full size images)