Harley-Davidson Recalls Thousands Of New Cruisers
Chaparral Motorsports
|
October 18, 2013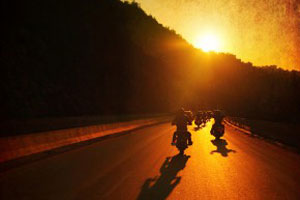 Harley-Davidson
made a splash when it released its 2014 lineup of cruisers. However, riders who couldn't wait to purchase the models may be dealing with some unwanted issues stemming from the clutch system. A few Harley owners have found that the hydraulic clutch is difficult to disengage, which makes it more difficult to stop or slow down and could potentially result in a crash, AutoBlog reported.

The company was forced to recall almost 30,000 bikes to deal with the problem. All of the machines were manufactured between May 3 and Oct. 14 of this year. Touring bikes and Softail models are the types of motorcycles affected by the recall, and owners of these machines should not ride them until they have been fixed.

"The safety of our customers is our highest priority," said Tony Wilcox, general manager of motorcycle new product delivery for Harley-Davidson, in a statement. "We have identified potential safety issues and are moving quickly to notify our customers and dealers. ... The company is committed to correcting the issues and providing customers with the quality experience and service they expect."

Even riders who have outfitted themselves with the best protective motorcycle gear should be on the lookout for any issues that could dampen the performance of the bike, as issues with the clutch or another part may have serious consequences.