Motorcycle Maniac: 2013 Suzuki Boulevard C90 B.O.S.S.
Chaparral Motorsports
|
October 11, 2013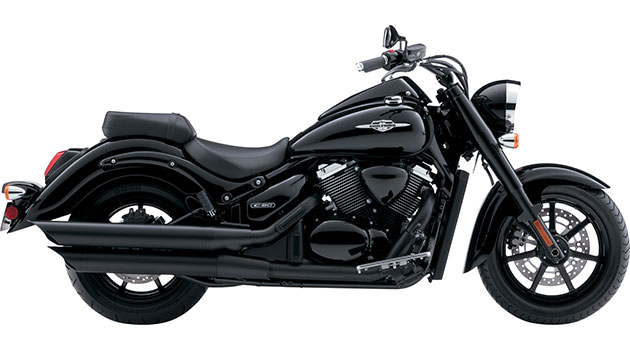 2013 Suzuki Boulevard C90 B.O.S.S.: A 'BOSS' Machine
Since Suzuki announced its latest cruisers in mid-summer, the anticipation has built up to a fever pitch. The one model I was most looking forward to was the Suzuki Boulevard C90 B.O.S.S., which I recently had the chance to test out. After taking the machine for a spin, I was pleasantly surprised with the end result - especially the exterior, which is certainly one of a kind.

This B.O.S.S., which stands for Blacked Out Special Suzuki, is very close to the older touring version. In fact, riders will find a lot of similarities between the two machines, with the newer version standing apart thanks to a few select additions and improvements.

Under The Frame
[caption id="attachment_29003" align="alignright" width="300"]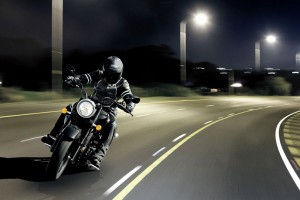 2013 Suzuki Boulevard C90 B.O.S.S. in action.[/caption]

The engine at the heart of this machine is a four-stroke, liquid-cooled, two-cylinder motor with a displacement of 1,462cc. This 90-cubic-inch motor is perfectly capable of providing a lot of torque, and with a unique engine design, riders can get more power without sacrificing space.

Another great feature of the engine is the inclusion of Suzuki Composite Electrochemical Material, which coats the motor and helps reduce friction in the machine. At the same time, it increases heat transfer, resulting in a reliable and efficient engine.

On The Outside
[caption id="attachment_29001" align="alignright" width="300"]
2013 Suzuki Boulevard C90 B.O.S.S.[/caption]

The interior of the bike is great, but what you see on the outside isn't too shabby, either. The machine has gotten the "blackout" treatment from Suzuki, meaning that the entire exterior, apart from a few logos, has been done in a shiny black finish.

Don't let its sleek looks fool you, however, as the Suzuki Boulevard C90 is still incredibly comfortable for riders. With large floorboards and a wide seat, you can easily adjust to find the best position on the bike that will have you cruising down the open road for hours.

Other Features
[caption id="attachment_29000" align="alignright" width="300"]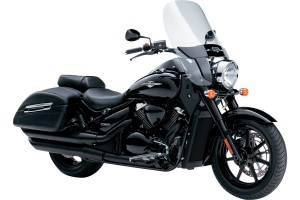 2013 Suzuki Boulevard C90T B.O.S.S.[/caption]

One of the major differences between the C90T and the C90 model recently released is the removal of the large touring windshield and hard bags that were found on the touring edition. This change streamlines the appearance of the bike but still allows you to access the instruments on the dashboard. A speedometer, clock, trip meter, gear-position indicator and a few other basic tools are all included on the cruiser, along with the Suzuki Clutch Assist System, which helps you maintain smooth shifting.

2013 Suzuki Boulevard C90 Family Image Gallery
(Click for full size images)