MotoGP Releases 2014 Calendar
Chaparral Motorsports
|
October 4, 2013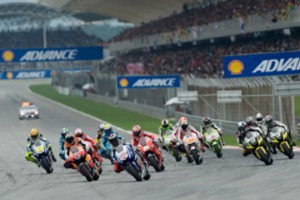 The 2013 MotoGP season is still underway, but that has not stopped the sportbike series from making some announcements about next year's action. The league's governing body recently released the provisional schedule for 2014, which features 19 rounds of competitions and some new destinations.

Everything kicks off March 23 with a night race in Doha, Qatar. The action continues with the annual races in the U.S., Italy, Malaysia and other countries before coming to a close Nov. 9 at in the Ricardo Tormo-Valencia circuit in Spain.

One of the biggest changes to the MotoGP schedule from previous years is the addition of Argentina and Brazil as host countries. While the April race at Argentina's Termas de Rio Honda is all but set in stone, the September round at in Brasilia is subject to homologation pending modifications to the raceway, Crash.net reported.

To make room for these new locales, the motorsports series had to make some cuts elsewhere. Laguna Seca, the California circuit that has hosted an American leg of MotoGP 15 times, is not on the calendar for 2014. This leaves just two stops in the U.S. - at the Circuit of the Americas in Austin, Texas, and the Indianapolis Motor Speedway in Indianapolis, Ind.