Motorcycle Maniac: 2013 Hyosung GV650 Aquila Pro
Chaparral Motorsports
|
September 30, 2013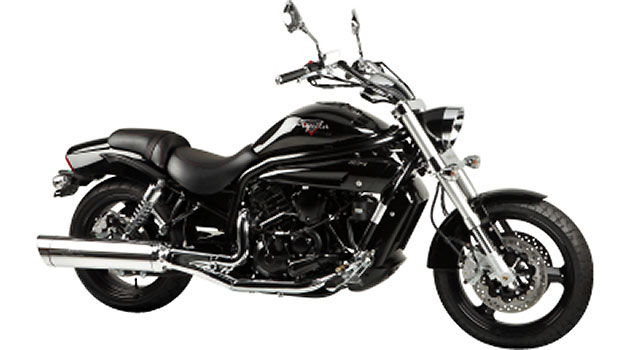 2013 Hyosung GV650 Aquila Pro: A Cruiser With A New Look
When it comes to my cruisers, I usually like to stick to what I know works. That's why I was a bit hesitant to test out a Korean-made model that was unfamiliar to me: the 2013 Hyosung GV650 Aquila Pro. Sold under ATK dealers here in the U.S., the motorcycle is not one that you see very often on the roads, so my interest was piqued enough to try it out. I'm certainly glad I did, as they bike has a distinct style and impressive performance that should make it unique among the sports cruisers on the market.

Engine - Small But Powerful
This large motorcycle is powered by a liquid-cooled, V-Twin engine. While it only achieves a displacement of about 650cc, it's the most powerful of its kind on the market thanks to a uniquely styled engine. It is strong enough to generate 74 brake horsepower, albeit at a high 9,000 rpm, as well as a solid amount of torque at a more manageable 6,500 rpm. There was a bit of vibration occurring throughout the machine when I pushed the limits of the engine, but riders who prefer casual cruising will rarely encounter this inconvenience.

Chassis - A True Sport Cruiser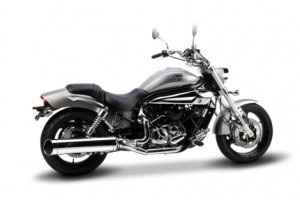 The 2013 Hyosung GV650 Aquila Pro was created to be a true sports cruiser, so it's no surprise the bike has a lot of exterior features and accessories designed to enhance this element. A long and low silhouette is enhanced by a mixture of chrome and silver alloy, and a 27.2-inch seat is set back far enough to allow riders to stretch their legs and recline as they maneuver the motorcycle.

Forward-set foot pegs, wide-set handlebars and a heavily cushioned seat create an incredibly comfortable setting for bike owners. This user-friendly frame allows riders to explore the roads for hours without so much as a second thought.

Final Thoughts - A Classic Look Meets Modern Design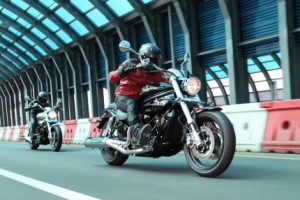 Special features on the Hyosung GV650 Aquila Pro include a digital display and chrome accents. Riders also have the opportunity to achieve close to 64 miles per gallon. With a 4.2-gallon fuel tank, that means this 512-pound can go a considerable distance without having to stop - something owners are sure to appreciate as they are testing their limits. If you're looking for a cruiser that can give you value, style and a decent performance, this 2013 Hyosung GV650 Aquila Pro may be just what you're looking for.

2013 Hyosung GV650 Aquila Pro Image Gallery
(Click for full size images)