A Preview Of MotoGP's Aragon Race
Chaparral Motorsports
|
September 26, 2013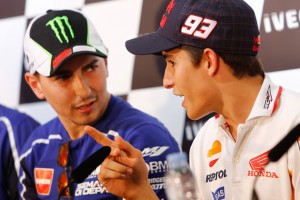 MotoGP is getting back in action this weekend, as the motorsports series is heading to Spain for its 14th round. The upcoming race at the Aragon track will be a homecoming for three of the top competitors, and any of these riders could don their sportbike gear to claim the top spot and shake up the overall standings.

Native Spaniards Marc Marquez, Jorge Lorenzo and Dani Pedrosa will all be looking to gain the upper hand as they hit the Aragon track. Marquez currently leads the field with 253 overall points and five total wins, but he has been bested in recent rounds by Lorenzo, the defending champion.

"It will be nice to return home to race in front of our home fans in Aragon this weekend," Marquez said. "The track, which is one of my favorites, has technical first and final sections, and you need to be strong in cornering. We've had good results there in the past two years so I hope to continue this way."

Lorenzo recently moved into second place overall with 219 points and five wins. That puts him in front of Pedrosa, who also has 219 points but only two even wins on the year. A convincing win at Aragon could shift the momentum and the standings with only a few more weeks to go, so all three of the top riders will be at the top of their game.