Motorcycle Maniac: BMW F 800 ST
Chaparral Motorsports
|
September 24, 2013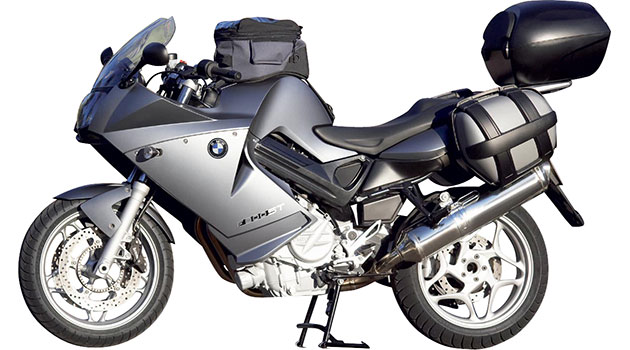 BMW F 800 ST: A Great Sport Touring Bike In Any Year
Some riders want a bike that can match them regardless of what kind of adventure they're trying to embark on. After all, not everyone can afford a different bike for each of their needs, so selecting a machine that's capable of multiple types of riding can be extremely important. If you want to focus your search on a bike that offers the best out of a sport touring motorcycle, then you should definitely take a look at the BMW F 800 ST, especially if you focus on models issued from 2007 to 2013.

Engine And Chassis - Sport Touring Exemplified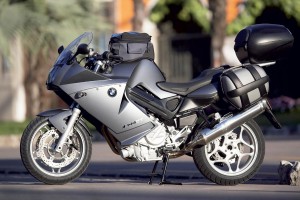 At the heart of the BMW F 800 ST is a two-cylinder, four-stroke, liquid-cooled engine with an output of 85 horsepower at 8,000 rpm. This motor provides average torque - about 65 foot-pounds at 5,800 rpm - but stands out from the pack with its loss-free power transmission. The six-speed gearbox effortlessly moves between gears and gives you a smooth overall riding experience.

One of the most unique parts of these BMW motorcycles is the chassis, which is designed for both sport riding and touring. The cast aluminum frame results in a relatively light dry weight of 412 pounds, which is easily propelled by the powerful engine. You can get your thrills by reaching a maximum speed of more than 125 miles per hour while also taking advantage of a 4.2-gallon gas tank and a rating of nearly 70 miles per gallon. These qualities combine to make the BMW a bike that is more than ready to give you an adventure.

Accessories - Heart Of A Tourer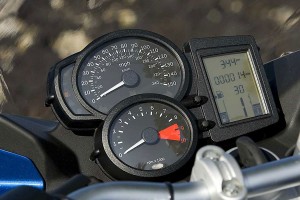 The accessories are really what sets the BMW F 800 ST apart from its competitors. Recent models of the bike come with LED indicators that offer improved visibility and a streamlined appearance. There's some other gear that is also well suited for riders who like touring motorcycles. A high-tinted windshield protects your face when you reach high speeds or encounter wine and rain, while the lockable, adjustable storage compartments give you plenty of room to keep extra helmets or provisions with you on the go.

Final Thoughts - A Quality Used Sport Touring Motorcycle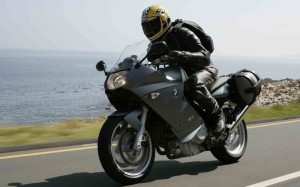 Prime model years of the BMW F 800 ST can range from 2007 to the present, so you may be able to find a great deal on a used bike without sacrificing the qualities you want in a sport touring motorcycle. With an appealing design and a powerful engine, along with a host of accessories that can upgrade the motorcycle, the BMW F 800 ST is a machine that can satisfy all of your desires on the road.

BMW F 800 ST Image Gallery
(Click for full size images)