Motorcycle Maniac: 2012 Honda ST1300
Chaparral Motorsports
|
September 21, 2013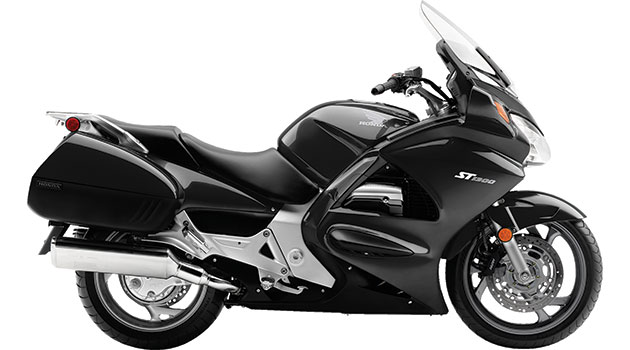 2012 Honda ST1300: A New Kind Of Sport Tourer
There's no feeling quite like the one you get when you cruise down the open road. Spending hours touring some of the country's streets is my favorite summer pastime, and I like to know that whatever machine I'm riding during these treks can keep up with me. After giving the 2012 Honda ST1300 a whirl, I know that the bike has more than enough power and extras to give me what I'm looking for in a sport-touring motorcycle.

Power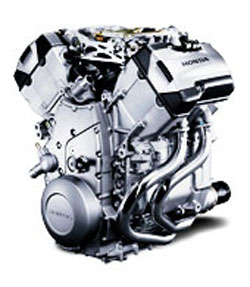 You won't lack for speed when you hop on the Honda motorcycle. The ST1300 has a sporty edge that is carried through in its engine, a liquid-cooled motor with a displacement of 1,261cc. The sheer amount of power generated by this engine will blow you away - reaching upwards of 70 miles per hour feels effortless. You'll have no problem maneuvering around traffic on a highway or accelerating into open space with ease. A five-speed transmission comes in handy when accelerating, as the gears are designed to offer quick transitions and reliability on the move.

Performance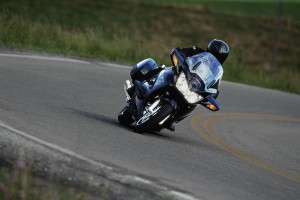 One of the highlights of the ST1300 is its handling. The accurate and responsive steering will have you zipping across streets, and Honda's Combined Braking System ensures you can stop on a dime even as you reach higher speeds. A low center of gravity also contributes to the superior riding experience. The seat height sits at about 31.1 inches off the ground on the 707-pound machine, allowing you to easily find the perfect balance for hours of touring.

With the 2012 Honda ST1300, you'll even be able to get great performance in less-than-perfect conditions. The bike is equipped with an adjustable windshield, weather-resistant saddlebags and a few other extras that can help you out when inclement weather strikes.

Pizzazz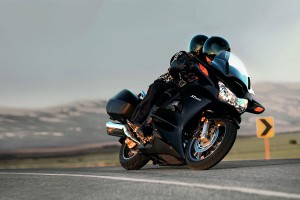 The bike also features some elements that lend themselves well to personalization. You can move the seat into three different positions and multiple height settings, finding the configuration that provides you with the most comfort for hours of riding. With a 7.7-gallon fuel tank and a range of approximately 250 miles, reaching far away locations is easy, giving you plenty of time to test out every individual function of the Honda motorcycle.

At the end of the day, the Honda ST1300 is an ideal summer bike for riders who want to leave their worries behind and explore the open road.

2012 Honda ST1300 Image Gallery
(Click for full size images)