Zero Motorcycles Recommits To The EV Market
Chaparral Motorsports
|
September 19, 2013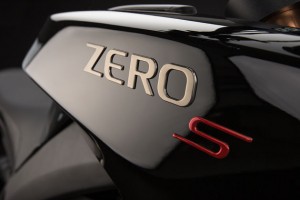 Zero Motorcycles made a name for itself by producing electric bikes and corresponding motorcycle gear, and it recently recommitted to this environmental effort. The company met with California Gov. Jerry Brown, members of California's Plug-In Vehicle Collaborative and various corporate leaders to discuss the "Drive the Dream" initiative, which aims to place the state at the forefront of the electric vehicle market.

The group discussed changes and investments California could make to make it a more conducive setting for eco-friendly riders.

"Zero is proud to design and build our high-performance, zero-emissions electric motorcycles right here in California," said Richard Walker, CEO of the company. "With the recent expansion of our factory, we have substantially increased our workplace charging infrastructure for both employees and customers. It was gratifying to be able to share our thoughts with Governor Brown on accelerating the EV market in California and beyond."

"Drive the Dream" also showcased some of the newest models of plug-in vehicles and charging stations. Some of these should make it easier for riders to invest in electric motorcycles and environmentally conscious accessories that enhance their time on the road without causing harm.