The Dirt Bike Guy: 2013 Husqvarna TC250R
Chaparral Motorsports
|
September 14, 2013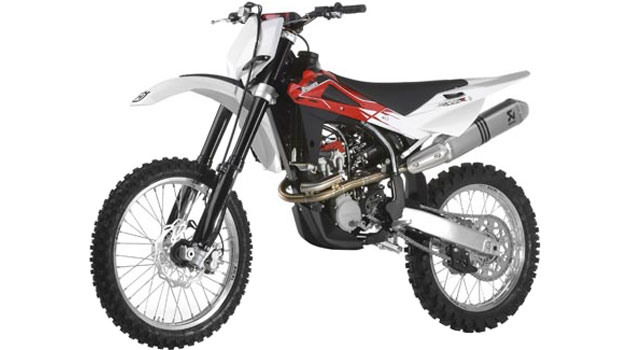 2013 Husqvarna TC250R: A Return To Power
Word about the 2013 Husqvarna TC250R first came out more than one year ago when the manufacturer unveiled some details about its new lineup, but only recently have most riders been donning their dirt bike gear and testing the machine out for themselves. Those who have gotten the chance to hop on one of these new bikes are singing its praises, as Husky has given the TC250R a range of upgrades that should be enough to keep most dirt bikers happy.

Engine and Chassis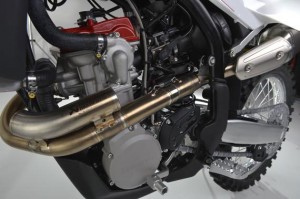 The biggest attention-grabber on the Husqvarna TC250R is undoubtedly the engine, which has received several upgrades from previous models. With a displacement of 250cc, this liquid-cooled, single-cylinder, four-valve motor provides enough power to keep a motorcyclist competitive in a motocross race or just to maintain a quick speed for recreational riding. In the past, Husky engines haven't been able to keep pace with other off-road motorcycles, but the TC250R may be the machine that bucks that trend.

To top it all off, the valves, piston and crankshaft have also been given a makeover to go along with a new cooling system, creating a high-performing engine with impressive capabilities and extreme reliability. A strong suspension, which is able to meet the needs of any level rider, helps to create a stable yet agile bike.

This motor works seamlessly with the frame, which has been revamped to include some added safety precautions. At the forefront of this movement is the handlebar. Soft grips are glued down so you can keep a firm hold of the machine, while protection has been added to the handlebar itself to keep you safe in the event you lose control. One of the big advantages of the Husky is that its chassis is primed for making tight turns - in fact, some of the most enjoyable riding moments come when you lean the bike over to change direction.

Final Thoughts - A Solid Machine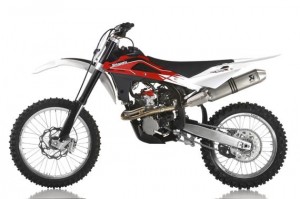 A number of other features set this Husky apart from its competitors. For one, it's a very smooth ride, thanks to the 48 mm cartridge fork and an impressive rear shock. It's also got a very manageable weight of 222.7 pounds and an adequate 1.7-gallon fuel tank.

The TC250R was molded from Husky's years of experience in motocross racing, so you can be sure the bike has all of the tools you need to hit high speeds. Available in red and white, this machine is one that will have you feeling like a motorsports professional within seconds of revving the engine.

2013 Husqvarna TC250R Image Gallery
(Click for full size images)