Weekend Warrior: 2013 Suzuki QuadSport Z400
Chaparral Motorsports
|
September 13, 2013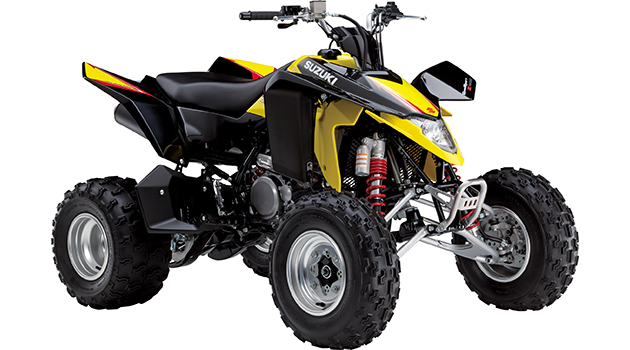 2013 Suzuki QuadSport Z400: More Than Meets The Eye
There are a few ATVs that can be used for a variety of activities, whether you're aiming to finish heavy-duty work or just have some fun. However, these machines are hard-pressed to match the energy and intensity of specialized sport vehicles, which is what makes models like the 2013 Suzuki QuadSport Z400 an intriguing option for riders eager to put their newest ATV gear to its limits.

Engine And Chassis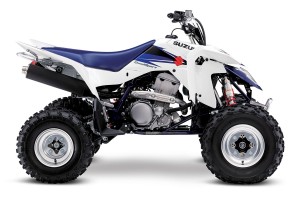 The fun never stops with the four-stroke, single-cylinder, liquid-cooled engine that propels this ATV. A displacement of 400cc provides a decent amount of power within a wide rpm range, but it's relatively easy to handle with the help of an Engine Control Unit, which improves traction by finding the best injection and ignition timing based on data within the motor.

You'll quickly find that the compact and lightweight engine design is mirrored in the vehicle's chassis. With a curb weight of only 193 pounds, you don't have to push the motor to its limits to get a steady supply of power. This ATV is also light enough to be easily fed by the 2.5-gallon fuel tank.

Made from light materials, the Suzuki QuadSport Z400 was created with rigidity in mind. The steel-alloy frame and aluminum swingarm are strong enough to keep you riding for hours in many different conditions, while the rear axle shaft taper has been modified from earlier models to improve performance. Now, when you make changes to the front track, the rest of the ATV will keep up.

Final Thoughts - A True Off-Roader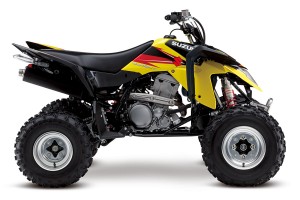 Ultimately, this machine is ideal for those who don't mind getting their hands dirty. You'll have no problem battling through all kinds of terrain, and you won't have to worry about balance or stability when you do it. The Suzuki QuadSport Z400 has features like a widened front track, piggyback reservoir-style shock absorbers and 10.4 inches of ground clearance - all of which can help you expertly maneuver your way through trails or courses without running into trouble.

Off-roading through any scenario is a breeze, and you can do it all with the added bonus of a sleek, slim exterior and a few bonus features that enhance the riding experience. The 2013 Suzuki QuadSport Z400 is designed for riders who have some experience with ATVs, so any motorist should be over the age of 16 and know how to operate the machine.

2013 Suzuki QuadSport Z400 Image Gallery
(Click for full size images)