Plans Already In Motion For 2014 Sturgis Rally
Chaparral Motorsports
|
September 10, 2013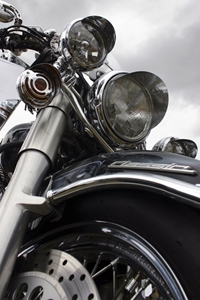 The 2013 Sturgis Motorcycle Rally just wrapped up action, but it's not too early for motorcyclists around the country to start looking ahead to next year's event. In fact, Sturgis Buffalo Chip, the group organizing the celebration, has already made an announcement regarding the 2014 motorcycle rally festivities.

Fan favorite Lynyrd Skynyrd will be returning to the South Dakota campground next summer to take part in the 33rd annual Sturgis Motorcycle Rally and Music Festival. The Southern rock group will likely perform hits like "Sweet Home Alabama," "Saturday Night Special," and of course, the cult anthem "Freebird."

"Lynyrd Skynyrd delivers an honest, down-to-earth message that our guests really relate to," said Rod Woodruff, president of Sturgis Buffalo Chip. "You wanna [sic] talk about 'Freebird?' During rally week, we have an entire campground filled with 'Freebirds.'"

If the 2014 version of the rally is anything like the ones from recent years, fans can expect plenty of live entertainment, custom bikes, motorcycle gear displays and scenic rides. The motorsports rally is scheduled for Aug. 1 to 9 next year, giving riders everywhere plenty of time to start planning their pilgrimage to this one-of-a-kind event.