Motorcycle Maniac: 2013 Yamaha Raider SCL
Chaparral Motorsports
|
September 7, 2013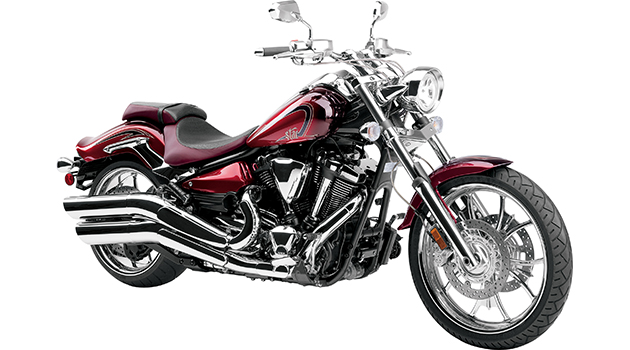 2013 Yamaha Raider SCL: A Cool, Custom Bike
Yamaha may be best known for its off-road machines, but the manufacturer has created a few cruisers that are certainly top-notch. One of the coolest new selections is the 2013 Yamaha Raider SCL. With only 500 made, it's one of the most limited editions on the market, but those riders lucky enough to snag a machine are in for a treat.

It's easy to spot the 2013 Yamaha Raider SCL thanks to its special Crimson paint job. Intense black accents help to make the color pop, and it creates a classic look that isn't easy to find on a lot of modern bikes.

The Engine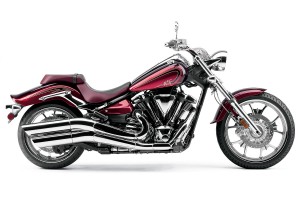 The Yamaha motorcycle wouldn't be special without its air-cooled, four-stroke, V-Twin engine. With a displacement of 1,854cc, the cruiser offers plenty of oomph to propel riders through the streets. A unique exhaust setup boosts efficiency and allows the torque to reach a range of 2,500 to 3,500 rpm.

You'll have no problem getting around with the engine, as a five-speed manual transmission provides plenty of room for control. When you combine that with a state-of-the-art injection, which tracks the conditions to find the ideal setting, you are able to keep yourself and the bike safe and running at maximum efficiency.

The Chassis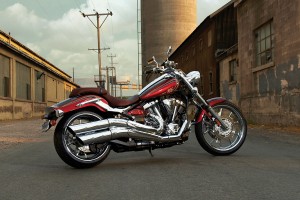 The power might be the first thing you notice once you start riding, but just by looking at the 2013 Yamaha Raider SCL, you are sure to be attracted to the exterior. It's got a long and low frame made entirely of aluminum, which keeps the weight down to a manageable 750 pounds while also providing for light, rigid handling. A sculpted seat and six-degree yoke angle - the first to ever grace a street-legal Star Motorcycle from Yamaha - carry through the classic, customized look.

Final Thoughts - A Little Something Extra
Although the engine and chassis are certainly enough to set this Yamaha motorcycle apart, there are a few other features that only add to the cause. A 4.2-gallon fuel tank is neatly tucked away, leaving plenty of room for tank-mounted instruments. With an analog speedometer, fuel gauge, twin digital tripmeters, odometers and self-diagnostics, you can easily keep track of how the machine is holding up throughout your journey. An LED taillight, amber turn signals, high-beams and accessory driving lights also allow for increased visibility, improving safety in all conditions.

As a machine loaded with custom components, the 2013 Yamaha Raider SCL is truly special and should definitely be considered by riders who want a unique bike they can show off.

2013 Yamaha Raider SCL Image Gallery
(Click for full size images)