The Next Big Thing For Harley-Davidson Motorcycles
Chaparral Motorsports
|
September 1, 2013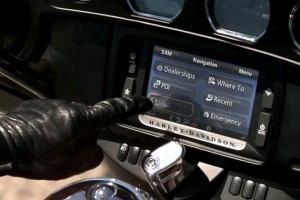 Cars and trucks have had touch-screen GPS and infotainment systems for years, but these features were far less common in the motorcycle world. However, that is all changing with Harley-Davidson's 2014 lineup, as the eight new touring models will all come standard with a brand new infotainment system for two-wheel vehicles - the first of its kind.

"Harley was an 'if you build it, they will come' kind of company," analyst Sharon Zackfia of William Blair & Co. told Bloomberg. "The recession was really what brought them into the 21st century. A lot of other companies had those moments long before."

Harley is certainly catching up and surpassing the competition with its Boom! Box infotainment system, which offers music playback, GPS navigation and hands-free phone options on a color touch screen that also offers voice recognition and joystick control. Riders will be able to read and send texts without taking their hands off the bike or their eyes of the road thanks to text-to-speech technology. Plus, the new system will make it even easier for riders to communicate with one another, as it has built in CB and intercom options.