The Dirt Bike Guy: 2013 Kawasaki KLX140
Chaparral Motorsports
|
August 31, 2013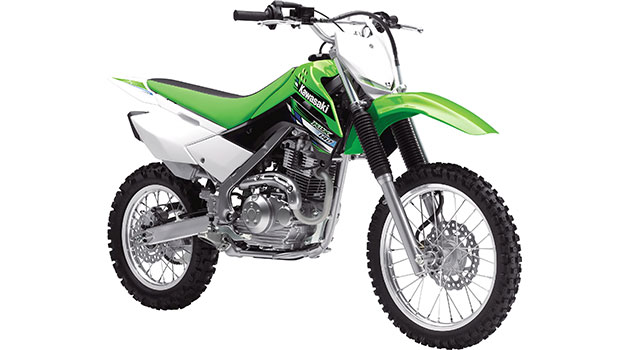 2013 Kawasaki KLX140: A Ride For Anyone
Big things can sometimes come in small packages. That's definitely the case with the 2013 Kawasaki KLX140. This Kawasaki dirt bike may not be the most powerful or most imposing model from the manufacturer, but that doesn't make it any less of a great machine. In fact, it's one of the best from the brand in 2013, and its performance can serve a wide range of dirt bike riders looking for different qualities in a motorcycle.

Engine - Simplicity Defined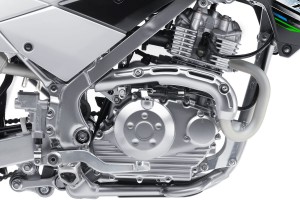 Powering this exceptional dirt bike is a four-stroke, single-cylinder, air-cooled engine. It only has a displacement of 144cc, but that is enough to keep riders on the machine for a decent amount of time. One of the highlights of the motor is its simplicity, which makes it perfect for motorcyclists of any skill level. Whether you're new to motorcycling or just don't want to be bogged down with lots of maintenance, this engine could provide just the right level of investment.

What the machine lacks in pure power it makes up for in efficiency, and you can easily control the power output with the five-speed transmission. This progressive manual clutch is ideal for beginners who are just getting used to the gear, as they can learn how to control the movements of the dirt bike and shift while maneuvering the machine.

Chassis - Strong And Versatile
The Kawasaki's frame is rigid. That's undoubtedly the first thing you'll notice, as its high-tensile steel materials help to make it a secure and solid bike. An aluminum swingarm is lightweight and strong, and it features a hairline finish similar to that of many other Kawasaki dirt bikes. The KLX140 also has a narrow frame with comfortably set footpegs, which allows riders to spend plenty of time on the motorcycle while having room to adjust their position to get used to the machine. All of these elements come together to create an aggressive look that can be perfect for racing or similar motocross events.

A few additional features help set the 2013 Kawasaki KLX140 apart from its competition. Qualities like a 1.5-gallon fuel capacity and a dry weight of 205 pounds place the motorcycle right among its peers, while things like durable aluminum rims and petal disc brakes provide consistent, if unspectacular, support.

Final Thoughts - Great For All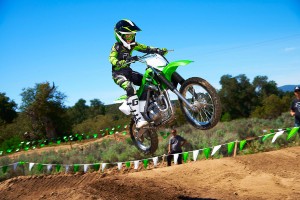 The collection of special features, along with a solid engine and frame, makes the 2013 Kawasaki KLX140 a viable option for any type of rider. From beginners to expert motocross competitors, all can enjoy the special features of this dirt bike and the learning curve that comes with it.

2013 Kawasaki KLX140 Image Gallery
(Click for full size images)