Weekend Warrior: 2014 Yamaha YFZ450R
Chaparral Motorsports
|
August 30, 2013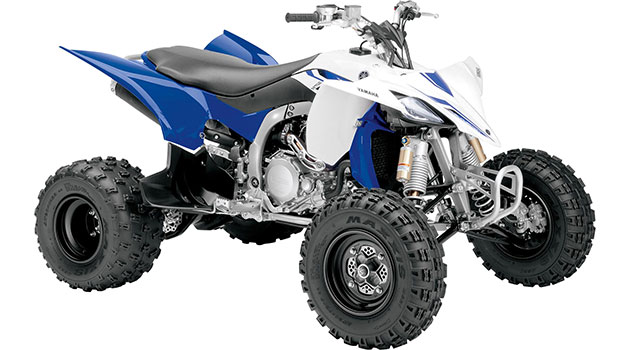 2014 Yamaha YFZ450R: What You've Been Waiting For
Yamaha announced the introduction of some new ATV models a month or so ago, and since then some motorsports fans have been waiting with bated breath. One of the most anticipated inclusions is the 2014 Yamaha YFZ450R, an all-terrain vehicle that has the potential to make a significant impact on the world of off-roading. The sporty ATV is set to be the most advanced machine offered by the manufacturer, and it very well could become a top option that any avid rider will want to consider.

Engine And Chassis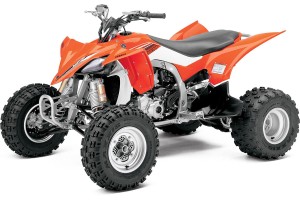 Any sport ATV has to have a powerful engine, and that is certainly the case with the 2014 Yamaha YFZ450R. The 450cc, five-valve engine was constructed with a new exhaust system, and the changes allow the machine to provide a high power output while also improving the performance at mid-range. Regardless of how much power you're getting from the machine, you will have a smooth delivery and a rumbling engine that makes you excited to keep driving.

The frame of the Yamaha YFZ450R was designed for ergonomics. Made of aluminum and steel, it boasts a narrow front and a low-sitting engine placement, both of which help to enhance stability and speed. Even the seat has been made over, and it now has added space to increase the personal room a rider has when or making side-to-side transitions or sharp turns. Adjustable handlebars are ideal for riders who want to have their Yamaha ATV personalized directly to their needs, and they can be moved 10mm or 20mm forward as well as 10mm back.

Special Features - If The Slipper Fits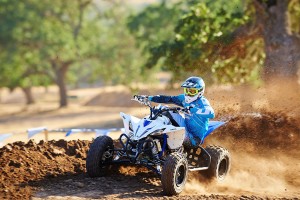 Some of the sportiest ATV models aren't known for their special features, but the Yamaha YFZ450R could change all of that. At the forefront of this surge is the slipper clutch, which will be included as stock on the 2014 version. This new addition ultimately improves the stability of the machine, as it reduces rear wheel hopping when the brakes are employed. It also drops the amount of effort needed to operate the clutch lever, making it easier to traverse any kind of land. Both of these advantages will contribute to greater longevity on the ATV, as riders can save up their energy and preserve the machine, which also makes it a solid option for extended motos.

Final Thoughts - Worth The Wait
Introduced in August, you can look out for the 2014 Yamaha YFZ450R at your local Yamaha dealer. Overall, this updated sport ATV has matched the hype and is worthy of consideration for those looking for a new quad to speed around the track or out in the desert.

2014 Yamaha YFZ450R Image Gallery
(Click for full size images)