Motorcycle Maniac: 2013 Honda Gold Wing Airbag
Chaparral Motorsports
|
August 30, 2013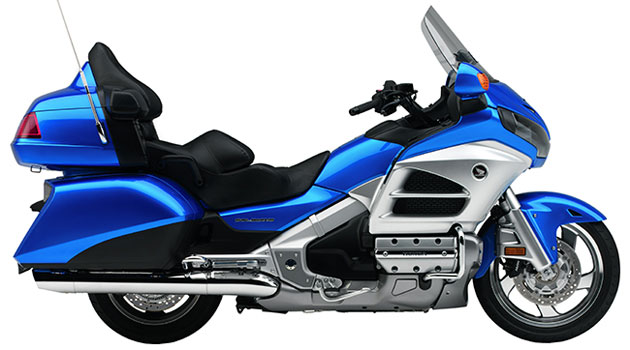 2013 Honda Gold Wing Airbag: A Gold Standard In Touring
Summer is the perfect time of year to take a cruiser out for a spin. If you're looking to upgrade your current touring machine to something that's a bit more decked out, you'll definitely want to take a look at the 2013 Honda GL1800AD Gold Wing Airbag. With plenty of power to go along with a host of new features, the motorcycle is set to be one of the best products from the manufacturer in this model year.

The 2013 Honda Gold Wing Airbag is a new motorcycle that should be at the top of your list if you're looking for a classic touring bike.

Engine
The six-cylinder, liquid-cooled engine produces a lot of power at 1,832cc. This smooth motor has been designed to give riders superior, responsive handling at any speed, so whether you're passing people on the highway or trying to enjoy the scenery during a laid-back trip, you can be sure the machine is providing you with the best possible maneuverability.

Chassis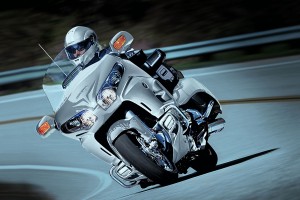 This bike features a unique aluminum dual-spar frame and aluminum swingarm set that make it ideal for handling. It has also been engineered to provide a top-notch blend of rigidity and comfort, ensuring that you can safely stay on the road for hours at a time.

One of the most exciting parts of the frame is something that you'll hope to never have to use. The 2013 Honda GL1800AD features the first rider airbag that's been completely integrated into a motorcycle. There are four sensors built into the front fork of the bike, each measuring a change in deceleration caused by an impact. If the bike determines that a crash is taking place, it triggers the airbag to deploy, adding an extra layer of safety gear for riders.

Final Thoughts - There When You Need It
As if that wasn't enough, the Honda motorcycle also comes equipped with an MP3 adaptor, surround-sound capabilities, navigation system and much more. Illuminated handlebar and radio switches, dual locks for helmets, and adjustable brake and clutch levers are just a few other extras that are sure to intrigue riders.

While the 2013 Honda GL1800AD may not be as flashy as some of the options currently on the market, it does offer plenty of comfort and dependability. Relaxation is at the forefront of nearly every feature included on the bike, resulting in a machine that can really put a rider's mind at ease when they're on the open road.

2013 Honda Gold Wing Airbag Image Gallery
(Click for full size images)