Harley-Davidson Kicks Off Anniversary Celebration
Chaparral Motorsports
|
August 28, 2013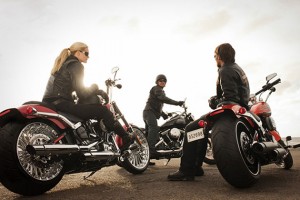 After more than a year of anticipation, the Harley-Davidson 110th anniversary celebration is ready to kick off in Milwaukee, Wisc. With an exciting array of live entertainment, scenic rides, motorcycle gear displays, historic showcases and much more, the event is sure to be one that those throughout the industry will be following closely.

The festivities are scheduled to get started today, Wednesday, Aug. 28, when thousands of riders head to the city to honor the iconic brand. Some of the planned events include contests, sporting events, concerts and scenic rides, giving guests plenty of options to choose from as they try to get the most out of the unique celebration.

The action continues into the weekend, which will feature special local celebrations like Military Recognition Day, Law Enforcement Day, Firefighter Day, Women Rider's Day and more. Artists like Toby Keith, Kip Moore, Aerosmith, Cheap Trick and Kid Rock are all performing throughout the six-day affair, giving guests plenty of entertainment options should they need a break from browsing the numerous vendors and displays taking part in the celebration, The Milwaukee Journal Sentinel reports.

Between the bike shows, celebrity appearances, charitable events and other scheduled happenings, the anniversary will definitely be one to remember.