Electric Bikes Debut At Indianapolis Raceway
Chaparral Motorsports
|
August 21, 2013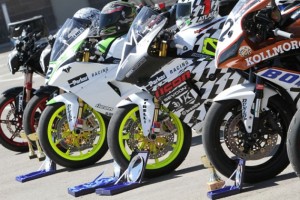 Fans of motorsports and green initiatives had been waiting with anticipation for Sunday's race in Indianapolis. The bikes that competed for victory were all electric, making Sunday the first time the Indianapolis Motor Speedway hosted a completely green race. The FIM eRoadRacing World Cup event took place Sunday afternoon, after the Moto GP competition concluded, according to Gas2.org.

"Oil is a non-renewable resource, so electricity offers zero emissions, low noise, low cost and is every bit as fast and exciting as a gas bike," Adrian Stewart, Brammo's director of marketing, told The Associated Press. "Right now, we are cleaner and as fast as gas. Very soon, we will be cleaner, faster and cheaper."

According to EVWorld.com, eight riders climbed onto eight electric motorcycles made by Brammo and Zero to ride eight laps around the storied track. Brammo came out on top when Shane Turpin crossed the finish line first, followed closely by Eric Bostrom - also riding a Brammo Empulse RR. The Zero S landed the last spot on the podium, thanks to Kenyon Kluge.