AMA Announces 2013 FIM Motocross Of Nations US Team
Chaparral Motorsports
|
August 20, 2013
Americans Ryan Dungey, Justin Barcia and Eli Tomac to compete at 2013 FIM Motocross of Nations
[caption id="attachment_28234" align="alignright" width="300"]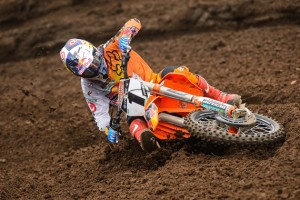 Ryan Dungey 2013 AMA Motocross Washougal - Photo: Simon Cudby[/caption]

The American Motorcyclist Association is proud to announce the members of the U.S. team that will compete at the FIM Motocross of Nations in Teutschenthal, Germany, Sept. 28-29. The 2013 motocross racing team will include Red Bull/KTM's Ryan Dungey and GEICO Honda teammates Justin Barcia and Eli Tomac.

Long-time team manager Roger DeCoster, AMA Motorcycle Hall of Fame Legend, multi-time motocross world champion and Six Days gold medalist, will guide the team in its hunt to reclaim the world championship. The U.S. team last won the event in 2011 and finished third in 2012.

"The strength for the Americans is that everybody always works together as a team," said DeCoster, who himself competed in numerous Motocross of Nations in the 1960s and '70s. "Often, that is not the case for other teams, where the 250 guy often tries to prove he's better than the 450 guy or vice versa. Another of our strengths is our fans. The American fans are very much behind this race. For me, personally, this is my favorite event of the year, and I'm really looking forward to it."

Dungey, who returns for his fifth time to the FIM Motocross of Nations, said he is thrilled for the opportunity.

[caption id="attachment_28232" align="alignleft" width="200"]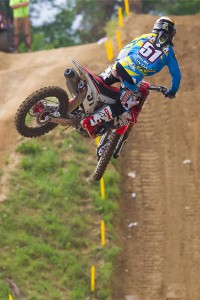 Justin Barcia 2013 AMA Motocross Spring Creek[/caption]

"I'm excited and obviously it's an honor," said Dungey, who is the defending 450 class champion in the AMA Pro Racing Motocross Championship. "Last year was a little rough, but this year will be better. We're all pretty good riders. We all work hard, we all get along and we're on the same page seeking a world team title. We'll work together and push each other and bring it, and if we can do that I think we'll win back the title this year."

Barcia, who was a rookie in 2012, said he's more confident now with a year of experience competing at the FIM Motocross of Nations.

"Last year I learned a lot and the experience will be huge for me this year," Barcia said. "I also have a lot more experience riding a 450 now, and that will be to my advantage because last year I didn't have much experience on that bike. I think it's awesome to represent my country, and our expectation is to win. We have a really strong team this year and we have a very good chance to bring back the trophy."

Tomac, who currently leads the points race for the 2013 AMA Pro Racing 250 Motocross class championship, said he is thrilled to be on the 2013 FIM Motocross of Nations team and is ready for the challenge.

[caption id="attachment_28233" align="alignright" width="300"]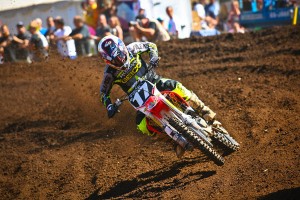 Eli Tomac 2013 AMA Motocross 250MX Washougal - Photo: Matt Rice[/caption]

"The Motocross of Nations is one of the most prestigious things to do in our sport and any rider in the USA would be proud to represent their country," Tomac said. "I'm super excited to go there, and I'm going to give it my best. Since it's my first time, I think I will have a lot of pressure to do well, but it's going to be a fun thing to do and represent. I'll give it my all. I feel like I'm riding my best and that I can do well for the team."

AMA Director of Supercross and AMA Pro Racing Relations Kevin Crowther said that the 2013 team is stacked from top to bottom.

"As always, the AMA enjoys significant support from the racers, the fans and, of course, the industry," Crowther said. "Not only are we bringing the most-talented riders possible, but our support crew is second to none, led by Hall of Famer Roger DeCoster along with staff such as Jeff Canfield and the Asterisk medical team, I'm confident that we'll give our riders everything they need to be successful."



Riders in the FIM Motocross of Nations compete in either the MX1, which features 450cc bikes; the MX2 class, which includes 250cc motorcycles; or the open class. In Germany this year, Dungey will race MX1, Barcia will race Open, and Tomac will compete in MX2.

The FIM Motocross of Nations is one of the most high-profile motorsport events in the world. It features national teams competing for a combined score to determine the overall championship-winning country. The event emerged in post-war Europe in 1947 and has run uninterrupted since that time.

The United States last won the FIM Motocross of Nations in 2011 when the event was held in Saint D'Angely, France. The United States is the all-time leader in FIM Motocross of Nations overall team victories with 22. Great Britain is second with 16.

About the American Motorcyclist Association
Founded in 1924, the AMA is a not-for-profit member-based association whose mission is to promote the motorcycle lifestyle and protect the future of motorcycling. As the world's largest motorcycling rights and event sanctioning organization, the AMA advocates for riders' interests at all levels of government and sanctions thousands of competition and recreational events every year. The AMA also provides money-saving discounts on products and services for its members. Through the AMA Motorcycle Hall of Fame in Pickerington, Ohio, the AMA honors the heroes and heritage of motorcycling. For more information, visit www.americanmotorcyclist.com.