Motorcycle Maniac: 2013 Kawasaki Vulcan 900 Classic LT
Chaparral Motorsports
|
August 18, 2013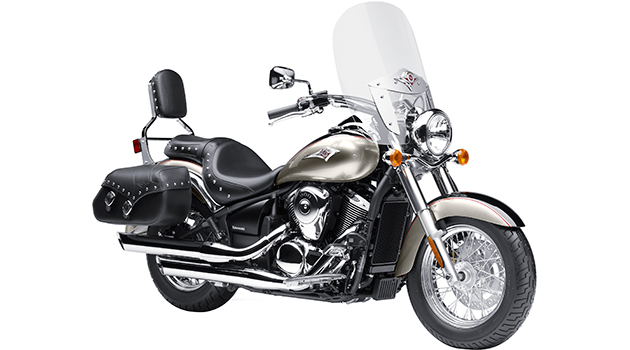 2013 Kawasaki Vulcan 900 Classic LT: Next Generation Touring Bike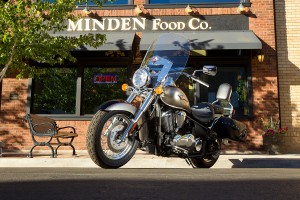 Kawasaki motorcycles aren't usually my top choice for touring bikes. After all, the brand is more well known for its dirt bikes, and I tend to stick to the classic brands when it comes to choosing a cruiser. That being said, the 2013 Kawasaki Vulcan 900 Classic LT might be the machine that changes my mind.

If you're in the market for a motorcycle that will fit your needs as well as your budget, this Kawasaki model definitely deserves a second glance. As a solid middleweight bike, the Vulcan 900 Classic is a machine that could serve as a viable option for fans of touring motorcycles.

Engine
The Kawasaki bike comes equipped with a four-stroke, liquid- and air-cooled V-Twin engine. With a displacement of 903cc, you can get plenty of power to comfortably cruise the roads. The cooling system ensures you can ride without a second thought about overheating, and the five-speed transmission works well with the motor to give you optimum handling and low maintenance.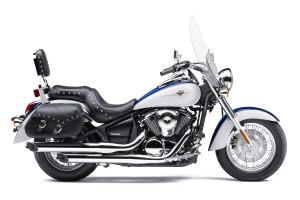 Chassis
I was immediately struck by the exterior of this Kawasaki bike. It has a classic feel, with a long, low silhouette and a few key accents that set the bike apart from its competitors. Once you hop on, you realize the bike feels just as good as it looks.

The double cradle frame is very rigid with a long wheelbase, giving you plenty of control and responsive handling. A low seat height of 26.8 inches allows you to stay comfortable and easily put your feet on the ground at stops, further increasing your stability and authority over the 657.1-pound bike.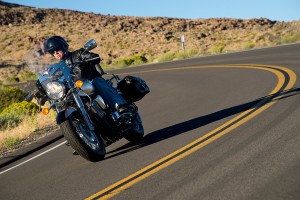 Additional Features
You can ride in style thanks to the accessories that come with the Vulcan 900. Standard extras like saddlebags, an adjustable windshield and a backrest for a passenger help to keep you comfortable for the extent of the ride, while a 5.3-gallon fuel tank provides plenty of support to keep you on the roads for a long time. Of course, those who are riding alone can also enjoy the benefits of the new seat shape, relaxed positioning and more room to situate yourself as you fly down the roads.

Final Thoughts
At the end of the day, the Kawasaki Vulcan 900 is a great choice for motorcyclists who want a new middleweight bike. A relatively low price tag, coupled with a comfortable ride and plenty of extra features, makes this machine a quality option for anyone ready to buy a touring cruiser.

2013 Kawasaki Vulcan 900 Classic LT Image Gallery
(Click for full size images)