Motorcycle Maniac: 2013 BMW K 1600 GT
Chaparral Motorsports
|
August 16, 2013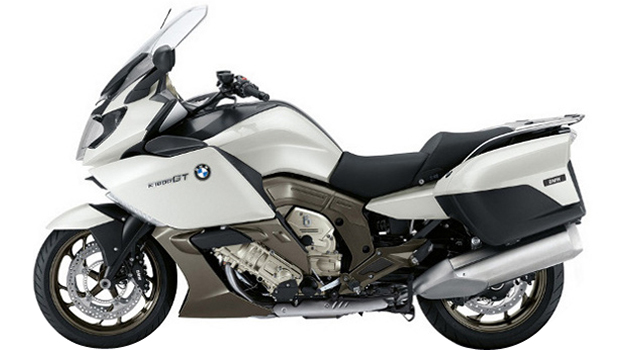 2013 BMW K 1600 GT: Large And In Charge
I've had my eye on the 2013 BMW K 1600 GT ever since it was unveiled. The premise of a larger bike that still offered a
sporty style was intriguing, so I reached out to a friend who has a taste for luxury bikes and got the chance to ride his new model. And I am glad I did, because the newest BMW K 1600 GT is not like anything I've ever ridden before. As far as BMW motorcycles go, I'm tempted to put it at the front of the pack, and it's definitely a specific style that most fans of touring bikes should enjoy.

Engine Provides Some Extra Pop
Even when I'm just cruising, I like my motorcycle to have some extra reserve power, and the K 1600 GT has that in spades. The four-stroke in-line six-cylinder engine provides plenty of pop without taking up any more space than a standard four-cylinder, and you don't have to worry about any additional vibration disrupting a ride despite the 1,649cc, liquid-cooled engine.

Technical Specs
The BMW K 1600 GT offers 90 foot-pounds of torque at just 1,500 RPM and comes equipped with a thumb-operated controller used to shift riding modes. Fluctuating between Rain, Road and Dynamic styles changes the engine's output depending on the conditions and can be shifted with only the movement of a finger, making it ideal for cruisers who want to sit back and enjoy every second of their ride. Special packages can outfit the motorcycle with the latest communications and GPS technology, LED lights, an alarm system and more that can keep you comfortable and safe on any road.

Final Thoughts - Don't Let The Size Fool You
Despite the fact that the bike is a little on the larger size, it handles with surprising ease. The 732-pound machine may take some getting used to, but the relatively low seat - it's less than 32 inches high - helps make it easy to maintain balance and stay comfortable. The engine power and handling makes it possible to ride a bit faster than might be normal on a touring bike, and there is a smoother ride in store for people who take advantage of the power. This made for some great riding in good weather conditions, but when rain necessitated lower speeds it took a little getting used to. However, the superior balance on this big bike made it easy to adjust.

2013 BMW K 1600 GT Image Gallery
(Click for full size images)