The Dirt Bike Guy: 2012 Suzuki RM85
Chaparral Motorsports
|
August 16, 2013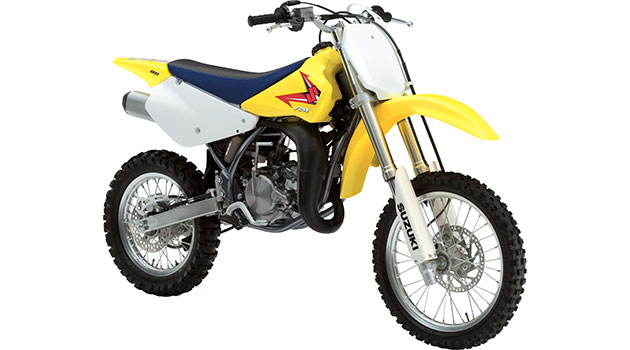 2012 Suzuki RM85: An Impressive Dirt Bike
A lot of manufacturers have tried to stake a claim in the dirt bike industry, but few have done it with such success and consistency as Suzuki. The manufacturer has created an impressive line of off-road offerings with the most recent models continuing to build off that tradition by providing a wide range of features and capabilities on each new bike. Suzuki has a history of producing strong racing machines, and the RM85 is no different.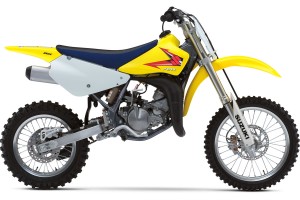 Engine And Chassis
The two-stroke, liquid-cooled engine is small but mighty, offering a displacement of 85cc and smooth riding, even at lower speeds. In fact, the motor was created with low- to mid-range performance in mind, so riders can take advantage of a quality experience even without pushing the upper limits of the machine. As an added benefit, the Keihin PE28 carburetor has been installed to promote this smooth throttle response while also reducing the amount of maintenance needed.

The chassis of the Suzuki RM85 has been designed to provide maximum agility without weighing a rider down with a heavy machine. Particularly good on corners, the steel frame and thick aluminum swingarm are ideal for maintaining control of the bike at high speeds, but the RM85 is light enough to be manageable at low speeds, too. With a total curb weight of only 161 pounds, this Suzuki boasts a low weight, even when the 1.3-gallon fuel tank is filled.


Entry Level Features
Those who are new to the world of off-roading can learn a thing or two with the help of the Suzuki RM85. The excellent low-range delivery and smooth riding make the machine ideal for beginners or novices who are still acclimating themselves to dirt bikes, while the safety features, such as a textured surface for improved knee gripping, are enough to make anyone feel secure. Aspects like the brakes, which are comprised of a twin piston caliper front brake with a 220mm disc and a 200mm disc on the rear brake, provide excellent stopping power that will give any rider confidence in the bike.

Final Thoughts
Suzuki continues its strong presence among dirt bikes with the RM85. Based on the agile nature of the motorcycle and its impressive features, this machine is yet another solid option for riders who are ready to plunge into the world of off-roading.

2012 Suzuki RM85 Image Gallery
(Click for full size images)