World Superbike Introduces New Rules For 2014 Season
Chaparral Motorsports
|
August 14, 2013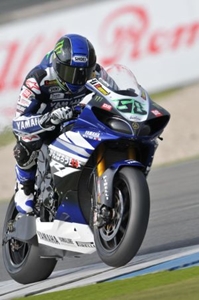 The World Superbike series will undoubtedly have a new look when action kicks off in 2014. Following the news that BMW would leave the motorsports class after the close of this year's competition, the International Motorcycling Federation announced several rule changes that will go into effect at the launch of the next season.

Among the most prominent change is the move to a reserve of just eight engines per season for each team. Riders will also have to make due with a limited number of gear ratios for the first time,while the series is set to place a price cap on brakes and suspensions.

These limitations are being implemented to cut costs for existing teams while also attracting squads from the Superstock division of racing, which currently operates with only eight engines and similar gear limitations. To further make World Superbike an alluring - and affordable - option for racing teams, the Motorcycle Sports Manufacturers Association is also planning on providing a motorcycle package to riders at a fixed price. Competitors who invest in these will have access to bikes and maintenance from major factories.

The final change is the invention of a new EVO class of racing, which will feature a blend of Superbike and Sportbike rules and components.