Cal Crutchlow Will Join Ducati In 2014
Chaparral Motorsports
|
August 6, 2013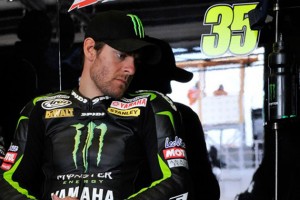 MotoGP great Cal Crutchlow recently signed on with the Ducati racing team for the 2014 and 2015 seasons, and many motorsports enthusiasts are sure to be thrilled by the new partnership. BBC Sport reported that the British rider will be saying farewell to his current Yamaha satellite team, Monster Tech 3, at the end of the season, which has been impressive to say the least.

Crutchlow is currently one of the top contenders for the 2013 championship, trailing just one point behind fourth-place rider Valentino Rossi, according to Cycle News. There's a good chance he will move up in the ranks following the upcoming Red Bull Indianapolis Grand Prix taking place Aug. 18. The news source reports Crutchlow had been hoping to join the Yamaha factory team, but Rossi and Jorge Lorenzo already signed contracts to ride for Yamaha.

Now Crutchlow will take the place of motorsports great Nicky Hayden, whose five-year contract with Ducati is up at the end of this year. He will be riding alongside Italian racer Andrea Dovizioso, and the duo will certainly be a pairing to watch next season. In addition to ranking highly in this year's overall standings, Crutchlow was named the 2009 World Superbike champion and Rookie of the Year in 2011.