The Dirt Bike Guy: 2013 KTM 350 XCF-W
Chaparral Motorsports
|
August 4, 2013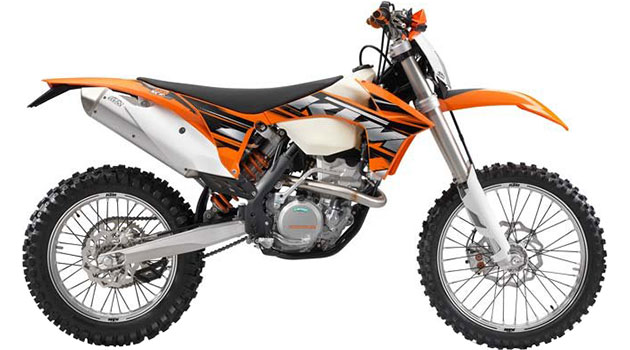 2013 KTM 350 XCF-W: A Great Blend Of Power And Agility
Want a sporty dirt bike that can keep up with you? It's a natural desire - after all, who doesn't want a motorcycle capable of giving them just what they want? Finding a machine that is the right fit is easier said than done, however, and it takes some effort to find the perfect bike. Riders who once struggled to select a motorcycle may have an answer with the 2013 KTM 350 XCF-W.

Agility And Power - The Best Of Both Worlds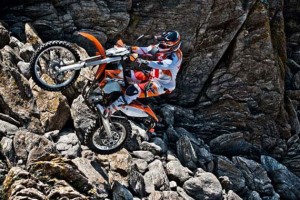 One of the top aspects of the 350 XCF-W is that it strikes the ideal balance between the agility normally found on a 250 bike and the power associated with a 450. The 350cc engine has dimensions and weight that are shockingly similar to the 250cc version, which means you can gain extra power without sacrificing ergonomics.

A key component of the KTM 350 XCF-W is a new DDS clutch. DDS, which stands for Damped Diaphragm Steel, is a one-piece gear that brings unparalleled reliability to the clutch. The scaled-down design found on the machine ultimately results in a more compact engine as well as smooth transitions while riding.

Engineered For Enduro Comfort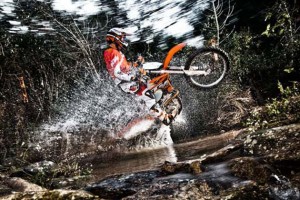 The frame of the KTM dirt bike is made from lightweight chromoly steel. Its lateral stiffness is extremely noticeable, and you'll be grateful for the security you feel as you traverse all kinds of terrain. This also works well with the shock absorbers and the suspension, which have been enhanced to offer a smoother overall riding experience and increased comfort in all scenarios.

A few other improvements should have riders spending more time on this KTM motorcycle. For one, the enduro-style handlebar has been included, complete with new two-component grips that will keep hands feeling good no matter how long they've been hanging on for. Additionally, the standard KTM wheels are equipped with corrosion-resistant coating on the spokes and stable aluminum rims. You'll even be able to stay in control of the machine when you hit inclement weather or rough conditions, as the Dunlop tires are made to provide top-of-the-line traction and handling.

Final Thoughts
The 2013 KTM 350 XCF-W, not to be confused with the standard, albeit similar, KTM 350 XCF, is a machine that is capable of giving riders the best of all worlds. It is among the lightest and fastest bikes of its kind, providing ample power on the trails and plenty of comfortable features that make the riding experience a positive one.

Replace Image Gallery
(Click for full size images)