Suzuki To Recognize Its 50th Anniversary At Indianapolis MotoGP
Chaparral Motorsports
|
August 3, 2013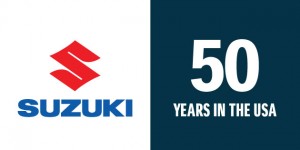 Suzuki first burst on the motorsports scene in the U.S. in August 1963, and since that time the manufacturer has been a major player in the motorcycle industry.

To celebrate its 50 years of history, Suzuki will be commemorating the milestone at the Red Bull Indianapolis MotoGP. Scheduled for Aug. 16 to 18 in the Indiana city, this event will feature some of the best racers in the world, so it's only fitting that Suzuki is there to show off some of its most famous models and motorcycle gear. Its display will be located next to the track and is set to highlight the extensive history of the brand.

"Our entire display will focus on honoring our customers from the past 50 years," said Steve Bortolamedi, a current manager at Suzuki Motor of America, Inc. "We're inviting all Suzuki customers to join the festivities - it's going to be a great weekend celebration of Suzuki's 50 Years in America, with a look forward, too."

In addition to the walk down memory lane, Suzuki will have a showcase of current products, as well as contests, gear giveaways and more. A bike unveiling and other surprises are also in store for visitors.