Motorcycle Maniac: 2013 Ducati Streetfighter 848
Chaparral Motorsports
|
August 2, 2013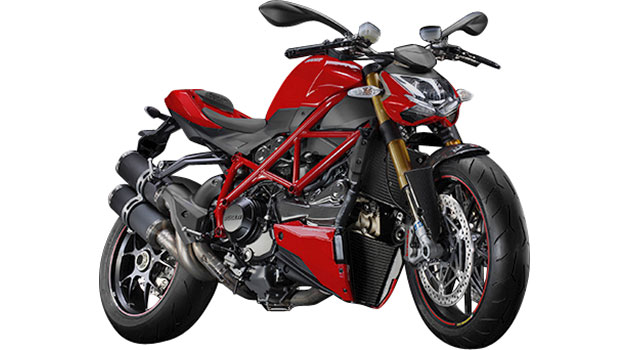 2013 Ducati Streetfighter 848: Powerful And Fierce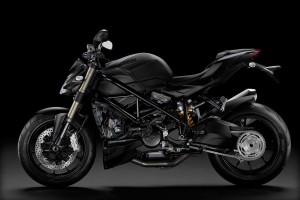 Ducati has a proud lineage of Italian motorcycles that are beloved the world over, and one of its latest models, the 2013 Streetfighter 848, only adds to the brand's impressive reputation. This naked bike is loaded with new features and cutting-edge technology, making it a great choice for the rider who loves to have the best of everything, especially when it comes to motorcycle gear and middleweight street bikes. Previous Streetfighter models featured larger engines, but Ducati dialed down the power of this impressive performance model to make it available to more riders, as the smaller engine resulted in a drop in pricing.

Engine And Chassis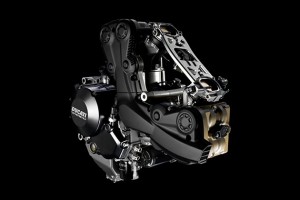 The Streetfighter is equipped with an 848 Testastretta 11 degree engine that is derived from the Testastretta Evoluzione used on the brand's Superbike 848EVO. It features technology that can be found on the Multistrada and Diavel models, and has an impressive 132-horsepower output at 10,000 rpm. Combined with a 2-1-2 exhaust system, the Streetfighter draws even more power from the motor while also reducing emissions. The bike uses every ounce of power, and you won't have any handling issues thanks to a lightweight Trellis frame that was also based on the 848EVO, using its geometry to provide precision handling and control.

Other Technical Specs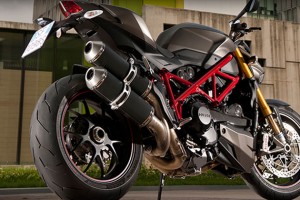 Ducati riders don't let adverse weather conditions stop them from enjoying their two-wheeled rides, and the Streetfighter makes it easy to ride safely in the rain or under clear skies. The Ducati Traction Control system lets you choose from eight different profiles that have different sensitivity levels and can adjust the wheel spin tolerance based on skill level as well as road conditions and situations, such as cornering on slick roads.

Final Thoughts - Naked Design Leaves Nothing To Be Desired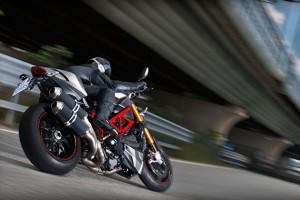 The Streetfighter is a naked motorcycle, which means its guts are not covered up by broad body panels. The result is a tough design that is unmistakably Ducati from handlebars to tailpipe. One thing you might notice that separates this and other Streetfighter models is the seat position. The 848 features an upright seat that lets the rider feel like the king of the road. The front end provides a clean, stylized look with a basic, digital display and fierce headlight design that only add to the overall appeal of this powerful new contender in the middleweight street motorcycle world.

2013 Ducati Streetfighter 848 Image Gallery
(Click for full size images)