Progressive International Motorcycle Show Announces 12-City Tour
Chaparral Motorsports
|
July 30, 2013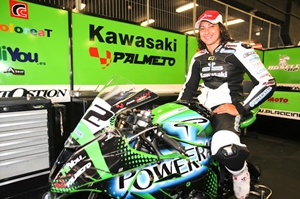 Motorcycle fans around the U.S. will have a chance to get up close and personal with the latest bikes, technology and motorcycle gear when an upcoming motorcycle tour kicks off. The Progressive International Motorcycle Show recently announced its 2013-2014 schedule, which includes 12 stops at major cities around the country.

The tour kicks off Oct. 25 in Northern California. Over the course of the following four months, the show will make stops in Dallas, Atlanta, New York City, Washington, D.C., Chicago and Seattle, just to name a few locations. All of the events will span two or three days, usually over a weekend, so motorsports enthusiasts in the area will have multiple opportunities to check out the happenings.

A visit to one of these shows is one of the first chances motorcyclists will have to check out the 2014 models of bikes and ATVs. New lines of motorcycle apparel, safety equipment and other accessories will also be on display, allowing all kinds of riders to browse through the latest and greatest designs.

The shows frequently feature a range of live entertainment, musical performances and contests that keep visitors busy. Some of the most popular aspects of the event, such as the Ultimate Builder Custom Bike Show, will also return for the 2013 and 2014 season.