Motorcycle Maniac: 2014 Honda CTX700
Chaparral Motorsports
|
July 27, 2013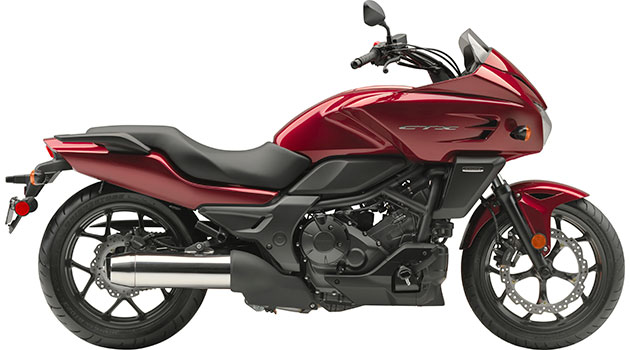 2014 Honda CTX700: A First-Class Starter Machine
[caption id="attachment_27772" align="alignright" width="300"]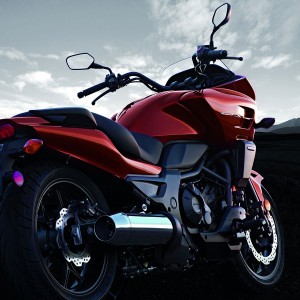 I recently had the chance to test out the 2014 Honda CTX700, and I left the experience thinking one thought: Wow! - Photo: Mark McIntyre[/caption]

I recently had the chance to test out the 2014 Honda CTX700, and I left the experience thinking one thing: Wow! As one of the upcoming touring bikes from Honda's new lineup, the machine has a ton of quality features that riders, especially beginners, will appreciate.

The CTX - which stands for comfort, technology and experience - may be a relatively basic bike, but it comes with enough special touches to have any rider feeling as if they are a pro. In many respects, it's almost like a hybrid of a cruiser and a sport bike. This allows many new motorists to reap the benefits of the machine, as it is capable of handling most commutes and routes with ease, making it ideal for anyone who is still getting used to a two-wheeled ride.

Engine And Chassis
[caption id="attachment_27769" align="alignright" width="300"]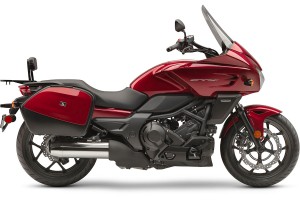 The 2014 Honda CTX700 complete with ABS, DCT, and touring accessories.[/caption]

This Honda bike is powered by a liquid-cooled, parallel-twin engine that boasts a displacement of 670cc. It's relatively quiet and comes with a manual six-speed transmission that can be upgraded to an optional, automatic Dual Clutch Transmission. Using the DCT is a perfect way to familiarize yourself with the controls of a motorcycle, as it lets you switch between a fully automatic mode and a setting that has the rider actively switching gears.

A 3.17-gallon fuel tank propels the compact bike. With a seat height of just 28.3 inches providing a low center of gravity, you'll have no problem feeling secure and steady on the machine, and the rigid shape and excellent suspension will ease any worries about riding as soon as you sit down on the Honda motorcycle.

Final Thoughts - Touring, It's All In The Accessories
[caption id="attachment_27775" align="alignright" width="200"]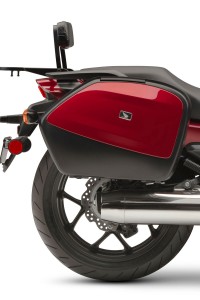 Optional saddlebags, backrest, and luggage rack make the 2014 Honda CTX700 a formidable touring machine.[/caption]

The 2014 Honda CTX700 has been designed to be a dependable and affordable bike for the masses, but that's not to say the machine doesn't come with a set of features that will have you feeling as if you're on a customized motorcycle. In fact, you can even take advantage of a few simple additions to create a complete touring bike, outfitted with things like a backrest and side storage cases.

Some of the Honda motorcycle's other details will also enhance your time on the road. An LCD instrument panel displays the clock, speedometer, multiple trip meters and a fuel gauge. A full-coverage motorcycle windscreen keeps you protected from the elements and can be swapped out for a taller version that's great for longer trips. With so many special items to choose from, you'll feel as if you're riding in a personalized machine.

2014 Honda CTX700 Image Gallery
(Click for full size images)