Motorcycle Maniac: 2013 Kawasaki Ninja ZX-6R
Chaparral Motorsports
|
July 27, 2013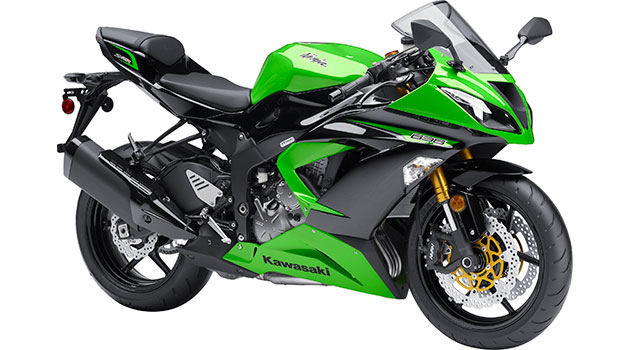 2013 Kawasaki Ninja ZX-6R: A Worthy Return To The Road
Kawasaki
hasn't always been synonymous with street bikes. It's been years since the brand has revamped some of its street and sport bike offerings, but from what I've seen of the newest addition, the 2013 Kawasaki Ninja ZX-6R, it's well worth the wait. If you're looking for a midrange bike you can show off to your friends - and then beat them on the track or pass them expertly on the street - the Kawasaki Ninja ZX-6R may be for you.

Engine And Chassis
Even riders who are familiar with other Kawasaki bikes may be taken by surprise when they get a good look at the engine, as it has been completely redone. Powered by a four-stroke, liquid-cooled engine with four valves per cylinder, this bike is sure to provide a decent amount of power for street or sport riders and boasts 112 horsepower at 13,300 rpm. There's also 46.4 foot-pounds of torque in the 636cc machine, and while the numbers might not be as high as some other popular bikes, riders who know how to handle the motorcycle can get superior performance.

Exhausting Power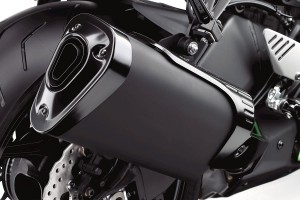 You can definitely tell that this bike was built for both power and durability. The six-speed motorcycle has a host of upgrades that make it bigger and better than its predecessors, and there's larger intake and exhaust ports as well as a tube-balanced exhaust and most of the connecting rods are thicker and stronger. It's a little larger than previous models as well, but the improved engine, along with sharp accents like the lightweight chrome pipes, keep the overall weight at a reasonable 423 pounds. To keep the bike near the front of the pack when it comes to the riding experience, Kawasaki also increased the size of the airbox so there's about 12.5 percent more internal volume, boosting power without sacrificing a smooth delivery.

Final Thoughts - Don't Call It A Comeback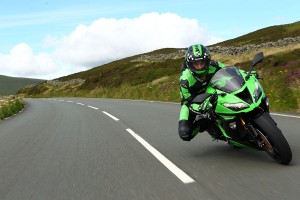 While recent Kawasaki motorcycles have been more off-road centered, the Ninja ZX-6R is a worthy return to the world of sport bikes. If you feel the need for speed, you'll get a thrill when pushing the engine to the limit, as the smooth ride only gets better as you increase the pace. Racers will appreciate the clutch and transmission, as the gears have been produced to near perfection on the ZX-6R, maintaining a great balance between the ease and timeliness of shifting and security.

2013 Kawasaki Ninja ZX-6R Image Gallery
(Click for full size images)