The Dirt Bike Guy: 2013 Beta EVO 300
Chaparral Motorsports
|
July 26, 2013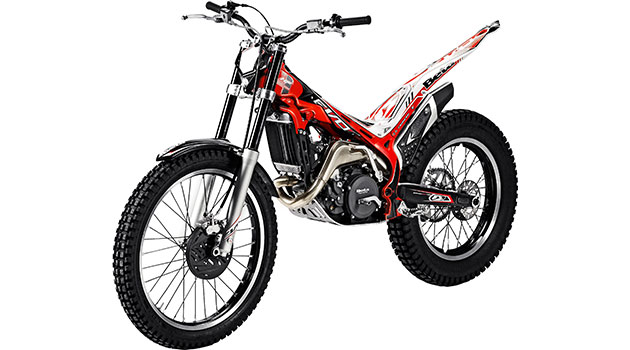 2013 Beta EVO 300: A Modern Take On The Trials Bike
The 2013 Beta EVO 300 is unlike any other Beta dirt bike you've ridden before. With a facelift on the exterior and an extensive list of improvements happening under the frame, the result is practically an entirely new machine that you should be seeing more of in trials now that it has hit the market this past July.

Two-Stroke Engine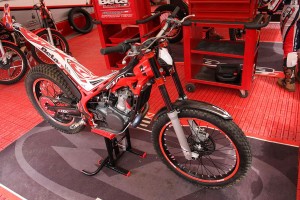 You can't go for a spin on this dirt bike and overlook its power source. The single-cylinder, liquid-cooled, two-stroke engine on the Beta EVO 300 is fairly similar to the motors on other machines, but it's paired with a few features that set it apart. A new timing curve creates an immediate response, so you can effortlessly navigate any terrain with a lot of torque at a low rpm. This model also has the largest displacement of any of the 2013 Beta models at 299cc - ensuring you'll have plenty of power to fuel your time on the trails.

It's coupled with a six-speed transmission to give you plenty of options for handling the machine. The shift drum has a modified shape that creates smoother action from the gearbox, allowing for more precise handling and security.

Redesigned Frame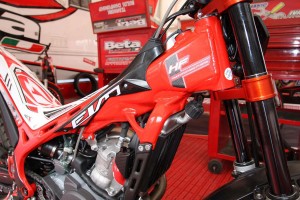 A redesigned exterior has led to improved ergonomics. Weighing in at just 147 pounds, the Beta EVO 300 takes advantage of lightweight materials to maximize the bike's potential. In fact, this EVO is the first trial bike ever to utilize a frame created by hydroforming. This comes with several advantages, including a rigid chassis, easier maintenance and better ergonomics, which can be a huge boost for beginners looking at the bike.

Dirt bike fans will appreciate some of the special features that can be used with the 2013 Beta EVO 300. The 0.75-gallon fuel tank is small, but that adds to the lightness and agility of this machine, and a revamped rear shock lets riders use a different setting when testing out the agility of the dirt bike.

Final Thoughts - A Champion
The 2013 Beta EVO 300 comes from a line of machines that have won motorsports championships and thrilled riders for years. A new red color scheme carries through a vibe of power and intensity that, with the help of white and matte black accents, results in an eye-catching motorcycle. If you're looking for a light and powerful dirt bike that has been designed to capitalize on tons of recent advancements, then the Beta may be for you.

2013 Beta EVO 300 Image Gallery
(Click for full size images)