Motorcycle Ride To Benefit Veterans
Chaparral Motorsports
|
July 23, 2013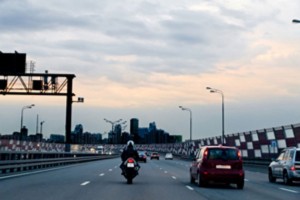 For the second straight year, a New York event will bring motorcyclists together to benefit veterans. The 4 Points Compass Ride, taking place Aug. 25, aims to provide a fun setting for riders while also raising money and awareness for the Feed Our Vets program.

Riders will leave from four points around the state - all Harley-Davidson stores - and embark on a journey before meeting up for a celebration at a central location. The festivities will feature live music, contests, raffles of street bike gear and much more.

"Our first Compass Ride in 2012 was such a fun and successful event that the riders immediately asked us to repeat it again this year," said Richard Synek, founder of Feed Our Vets. "We owe a huge debt of gratitude to the area's motorcycle enthusiasts for their support and determination to help us fill our food pantries and distribute nutritious meals to struggling veterans and their families."

Feed Our Vets is a nonprofit organization designed to give veterans the food and assistance they need if they have fallen on hard times. Based in New York, the group operates in several of the same towns where the 4 Points Compass Ride will take place.