Weekend Warrior: 2013 Kawasaki Brute Force 750
Chaparral Motorsports
|
July 19, 2013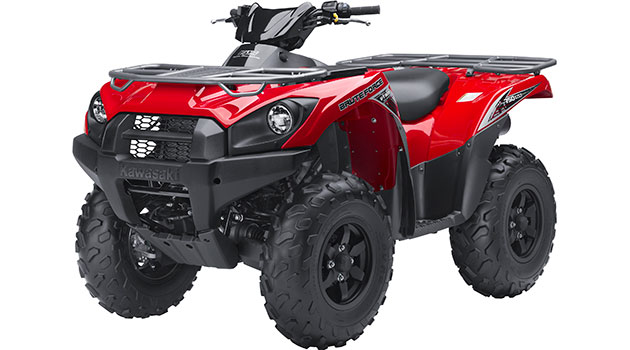 2013 Kawasaki Brute Force 750: Looks As Tough As It Is
It's that time of year when ATV riders throw on their motorsports gear and head outside. More than likely, you're ready to hit the trails and test the boundaries of your machine, and if that's your end goal, you'll want an ATV that is more than capable of providing satisfaction in any situation.

Officially known as the 2013 Kawasaki Brute Force 750 4x4i EPS, this ATV is a strong, heavy-duty machine capable of doing big things on the trails. After testing it out, I was struck by the ATV's high quality and toughness - things any motorsports fan will be able to appreciate.

About the ATV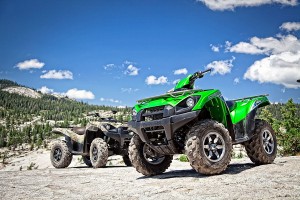 The driving force behind the ATV is a liquid-cooled, four-stroke, V-Twin engine with a displacement of 749cc. It also has a fully automatic Kawasaki Automatic Powerdrive System continuously variable transmission to go along with the engine, so you can expertly control the power output as you maneuver across any terrain.

With the power generated from this motor, you can hit a towing capacity of 1,250 pounds, nearly twice the curb weight - 654.9 pounds - of the machine itself. The 2013 Kawasaki Brute Force 750 also has a total rack capacity of 242 pounds, with the front capable of holding 88 pounds and the rear maxing out around 176 pounds.

Other Features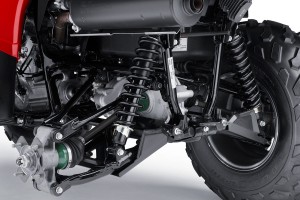 The Kawasaki Brute Force 750 offers ATV owners a comfortable seat and solid ergonomics that enhance the riding experience. A double-cradle frame provides a 9.4-inch ground clearance and a seat height of 35.8 inches, which, when coupled with the special angle of the handlebars, ensures you'll be riding in comfort no matter how long you're on the ATV. You also can enjoy the benefits of the sport-style grips, which cut down on vibrations and improve control, as well as a seat material that won't wear down in colder temperatures.

With a 5-gallon gas tank providing more than enough fuel for hours on the trails, you'll be able to take full advantage of resources like a comprehensive instrument panel. When the going gets tough, however, you can utilize tools like the Kawasaki Engine Brake Control to slow the ATV in certain conditions.

Final Thoughts
You'll be able to push the 2013 Kawasaki Brute Force 750 to its limit without disturbing its exterior. The scratch-resistant paint job is even available in a camouflage design so you can show off just how tough the machine really is.

2013 Kawasaki Brute Force 750 4x4i EPS Image Gallery
(Click for full size images)