Motorcycle Maniac: 2012 Victory Cross Roads Classic LE
Chaparral Motorsports
|
July 19, 2013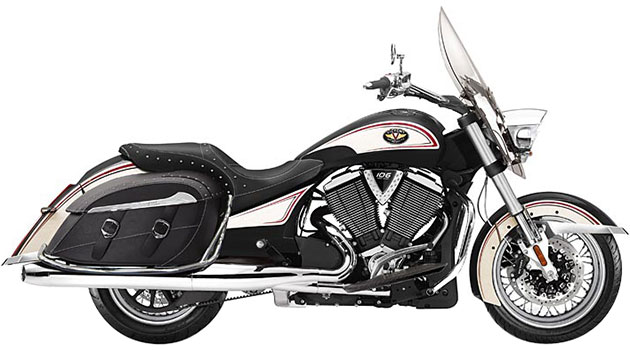 2012 Victory Cross Roads Classic LE: A Modern Classic That Can Stand The Test Of Time
Victory
recently unveiled its 2013 lineup, which got me feeling a little nostalgic about the models from the manufacturer's past. While I certainly can think back several years - and maybe even a decade - and reflect on some of my personal favorites, there's one more recent creation that sticks out in my mind and could still be a viable option for many riders who may be shopping around for a top cruiser.

The 2012 Victory Cross Roads Classic LE comes with a long, low style that lends itself well to many riders. You'll be able to spend hours on this classic touring bike, and with the array of features it comes equipped with, you probably won't ever want to get off.

Freedom 106 Engine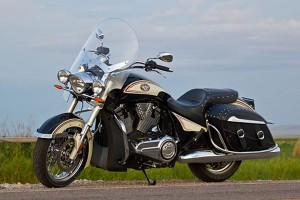 All of the machine's power comes from a four-stroke, V-Twin engine that can provide up to 113 foot-pounds of torque and 97 horsepower. With a displacement of about 1,731cc and a high-performance, six-speed transmission, it's easy to muster the energy needed to traverse the highway at top speeds or navigate long distances. You won't have to put too much thought into changing gears, however, as the Neutral Select Assist helps you quickly and easily shift into neutral without disrupting the ride.

The Framework
Comfort is the name of the game when it comes to the 2012 Victory Cross Roads Classic LE. It's got a low seat height of just over 25 inches to go along with extra-long floorboards and a lowered rear suspension, putting you closer to the ground and improving the balance of the machine. There's also an anti-lock brake system that monitors riding patterns and conditions to increase the safety and dependability of the touring motorcycle.

Final Thoughts - Comfort and Style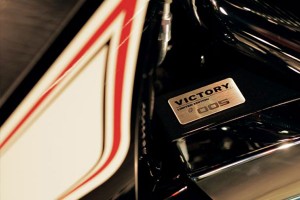 The 2012 Victory Cross Roads Classic LE's style is one thing that sets it apart from the crowd. It's truly a classic machine: red and white graphics, classic white-stitched leather and chrome accents are heavily featured on the bike. A limited edition featured a unique color scheme, so you can also get the sport touring motorcycle in black and khaki colors, which look great with the chrome-spoked wheels.

With all of these elements of style and comfort, you'll want to set out on adventures that take you out on the roads for hours, and this is made easy with the multitude of storage options offered by the 2012 Victory Cross Roads Classic LE. You can take advantage of about 17.4 gallons of soft bag space - more than on any similar cruiser.

2012 Victory Cross Roads Classic LE Image Gallery
(Click for full size images)