The Dirt Bike Guy: 2014 Yamaha YZ450F
Chaparral Motorsports
|
July 12, 2013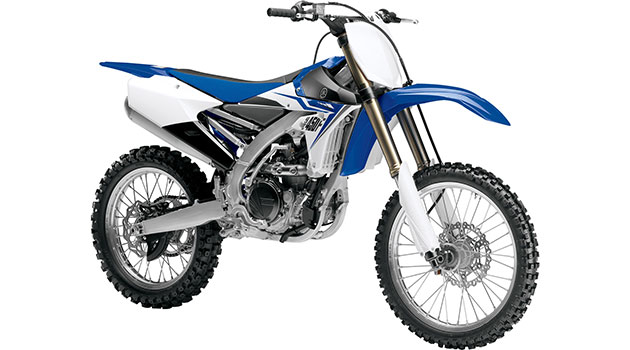 Introducing the 2014 Yamaha YZ450F
Previous versions of the Yamaha YZ450F weren't without their problems. With a lot of criticism surrounding the model during the past few motocross seasons, in addition to a few less-than-stellar reviews, the dirt bike had its fair share of doubters. Now, Yamaha has responded. The manufacturer is gearing up for the release of the 2014 version of the YZ450F, which has some all-new features to go along with its familiar design.

Revamped Engine And Layout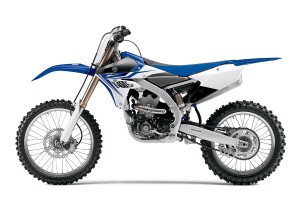 One of the biggest areas of improvement for the YZ450F is its engine. The liquid-cooled, four-valve, four-stroke engine boasts a displacement of 450cc and produces a ton of power for any dirt bike rider. A new exhaust layout and larger size allow for more power while also centralizing the weight and making the bike easier to handle. A lot of the elements of the motor have been tinkered with, including the piston, intake, ignition timing and exhaust, in an effort to make the engine more impressive. The end result is better overall performance, including smoother combustion and improved controllability. This is helped along by the five-speed transmission, which has been newly designed to provide faster, more fluid shifting.

More changes were made to the frame of the 2014 Yamaha YZ450F. Some of the major alterations surround the engine and fuel tank, each of which were moved and redesigned to offer top handling - a common theme with this bike. Control over the dirt bike is further improved with the new placement of the aluminum muffler, which is now much closer to the center of the machine. The headpipe has also been moved about 10mm, increasing rigidity by leaving the Bilateral Beam frame significantly closer to the rider.

Final Thoughts: Better Than Ever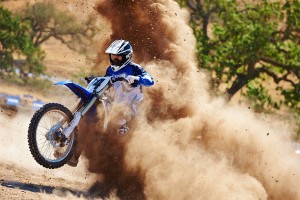 Overall, the new compact design contributes to a smaller chassis and a low wet weight of 245 pounds. In fact, the size of the YZ450F is closer to the 2013 YZ250F than anything else. This is great if you don't mind getting a little wild on the trails, as it makes it easier to expertly handle the bike in all conditions.

On top of all of those changes, riders will also have the chance to take advantage of a few other tweaks that should make the 2014 Yamaha YZ450F better than its predecessors. A Power Tuner tracks the engine performance and rider habits to customize the experience, changing to match practices and track conditions on the fly. Enhanced graphics and a bright color scheme make the Yamaha dirt bike just as pleasing to look at as it is to ride - a huge accomplishment for this once-plagued machine.

2014 Yamaha YZ450F Image Gallery
(Click for full size images)