AIMExpo Adds Another Partner In Suzuki
Chaparral Motorsports
|
July 9, 2013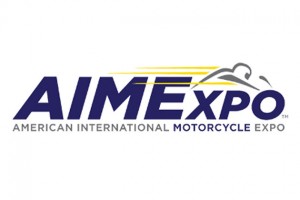 When the first American International Motorcycle Expo (AIMExpo) takes place in October, it will have a few big names from the motorsports world in its corner. Scheduled for Oct. 16 to 20, the AIMExpo will bring together motorcycle gear venders, dealers, press and avid motorcyclists in Orlando, Florida. Several manufacturers of motorcycle accessories have already committed to the event, and now Suzuki Motor of America has pledged its presence.

The plan is to show off the 2014 Suzuki lineup of bikes and ATVs, while also hosting demo rides of select machines. With off-road dirt bikes, cruisers and ATVs likely making an appearance, there will be something for every type of motorcyclist to enjoy.

"We are very excited to be a founding participant at the first ever AIMExpo event," said Larry Vandiver, the vice president of Suzuki Motor of America. "The unique format and location of the AIMExpo gives Suzuki the opportunity to showcase our class-leading product to not only the public and the media, but it also gives us an opportunity to host our dealer network and invite them to share in some VIP experiences with us while attending the show."

In addition to unveiling its 2014 lineup, Suzuki will be using the AIMExpo as a way to educate dealers and riders about the capabilities of its machines and the benefits of its best motorcycle gear.