Ducati 1199 Panigale Wins Red Dot Award
Chaparral Motorsports
|
July 6, 2013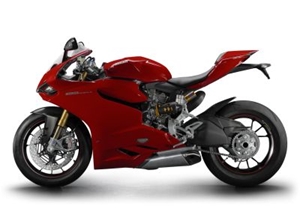 The Ducati 1199 Panigale has been recognized as the winner of the 2013 Red Dot design award. This honor is given to the motorcycle deemed to be the very best of the best, with a top product design within the world of motorsports.

Ducati's motorcycle was chosen from a field of more than 4,600 entries, which included offerings from some other popular brands and manufacturers. A panel of 37 experts made the final decision.

"The Red Dot 'best of the best' award acknowledges all the hard work put in by everyone at Ducati R&D for over three years," said Andrea Ferraresi, director of the Ducati Design Center, as quoted by Ultimate Motorcycling. "Moreover, joining the ranks of the award's top winners has made this product - and Ducati - part of product design history."

According to the news source, the 1199 Panigale made waves thanks to its impressive 195-horsepower engine, eight levels of traction, three rider modes and light weight. Its motor also boasts top-of-the-line technology in addition to an innovative design.

The award ceremony took place July 1 in Essen, Germany. Now that the Ducati bike has won the award, it will spend one month being showcased at the Red Dot museum in the European country before moving to a Taiwanese exhibition for a short period of time. Then it will travel to Singapore, where the 1199 Panigale will be on display for the next year.