Lotus To Begin Designing Motorcycles
Chaparral Motorsports
|
June 27, 2013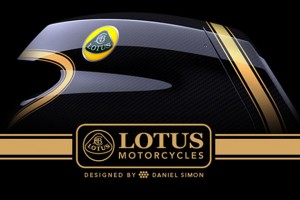 Lotus made a name for itself creating cars, but soon it will be entering the world of motorcycles. The automaker is fully embracing its role in motorsports by creating a model known as the C-01, which will be a super sport bike equipped with top-of-the-line racing technology and powered by a 200 horsepower engine.

The European manufacturer recruited designer David Simon for the project. Simon, who has worked on vehicle lineups for Bugatti and even created fantasy vehicles for films like "Tron: Legacy," used the legendary Lotus 49 race car as the main inspiration for the motorcycle.

"With the Lotus C-01, we have only one ambition: to create a unique, state-of-the-art machine that carries its brutal forces with elegance and style, a high-tech monster in a tailored suit," said Simon. "The C-01, with all its top-notch components and materials, is first and foremost emotional, heartbreaking, at times playfully retro and always clearly a Lotus."

So far, the manufacturer has only released one image of the bike - and a mysterious picture at that. According to the company's Facebook page, more information and photographs should be unveiled in the next few weeks, including word on whether or not Lotus will offer motorcycle apparel to go along with the machine.